You are here
To help seniors in 2017 and beyond, monitor person AND the place
Wed, 10/18/2017 - 10:11 -

Laurie Orlov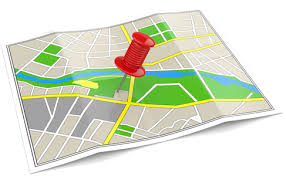 An age-old and old-age question. When this blog was launched in 2009, one of the opening salvos raised the question of sensors in the home or a PERS device on the body? Looking at that post, the companies have mostly changed.  In the monitor-place corner, Healthsense's eNeighbor is now Lively Home, part of GreatCall. QuietCare was eventually folded into Care Innovations. Monitoring the person, Halo Monitoring became an offering as part of one of the earliest mobile PERS companies, MobileHelp.  Monitor the place argument was based on the reality that seniors don't always wear the pendant.  Monitor person acknowledged that seniors leave the place and are out and about. Both are crisp, make good presentations and set up message for selling. Both are inadequate arguments for what older adults need, and what providers of all types should provide.
If a firm has a wearable hammer, everything looks like a reseller channel nail.  It's startling -- the persistent lopsidedness of solutions to enable seniors to remain both at home and independent.  The makers and sellers in the $3 billion PERS industry seem to see themselves in the safety-security space – 24-monitoring centers, more accurate GPS pinpointing of location in a world with fewer landlines, perhaps a more attractive device like Ora or UnaliWear, perhaps with built-in fall detection and voice interaction – and how about a frailty meter. The industry dips into telehealth a bit here and there – but while numbers are hard to come by, the bulk of the businesses are linked in market messaging and perception to the underlying and unchanged message of "I've Fallen and I Can't Get Up."  
Sensor-based home monitoring of seniors?  Or is this the time for connected health tech for seniors? And what's the difference?  Now appearing in multiple guises, nurse pull cord alternatives (grandCare and Lively Home), sensors are still around. But as with Care Innovations, these sensors and their data sources and destinations are less about in-home reseller channels, and more about doctor-hospital channels for so-called Connected Health.  Are the subjects of connected health actually seniors? Maybe, but it is not clear from marketing messaging and that is deliberate.  Note the missing 'aging' word in the content pillars of next week's Connected Health event. Not that it was ever there, even though the target beneficiary of most of these ecosystem technologies is a patient who might – someday -- be on the far side of 65.  But health innovators (and their queasy investors) are reluctant to acknowledge this overlap with aging. And with its cash cow recurring revenue, the PERS industry barely tiptoes gingerly towards connecting with health data and related services.
How about monitoring person and the place?   While each solution categories by itself may useful, each is incomplete. On the body technologies should link to on-the-server hubs of useful health information for families and providers. In the (patient and care recipient) rooms, add the up-and-about wearables capturing and serving data that can follow the discharged patients into their homes and connect with any sensors placed there. Anomalies of behavior like falling or lack of motion are essential. Printed discharge instructions must be replaced with voice-first technologies that answer a person's key questions: "Which pills am I supposed to take with food?" "What should I do if my heart starts skipping beats?" "When is the ride pickup for my follow-up appointment?" "Please ask my son to call me – now."   We're not there yet in terms of what older adults need – and it's not for lack of technology. And it is a shame.