You are here
Highlighting Eight Technologies from the 2019 Market Overview
Thu, 03/28/2019 - 10:35 -

Laurie Orlov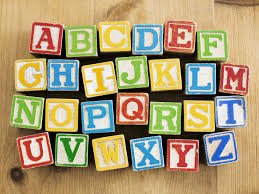 The new trend – tech/services for older adults, not just tech.  When the 2009 Market Overview was completed a decade ago, there were gadgets galore, most introduced with maximum enthusiasm and a shoestring of cash.  Today, perhaps due to pending boomer bulge, innovators and their funders may be having a somewhat easier time, at least in some market categories – health, home care, transportation come to mind.  The other apparent trend is the enthusiasm of partners (health care, senior living, home care) to try out new tech-enabled services that target a problem or opportunity that may have existed a decade ago, but is truly apparent today. Finally, the pace of tech improvement is notable – lower cost and improved utility of on body (or in-room) sensors, predictive analytics, and device integration – with smartphones, health systems, and broader solution sets.  Here are eight of the 33 new offerings from the 2019 Market Overview (material from the vendor/news sites) that deserve a closer look – future posts will highlight others:
Starkey Livio. "This hearing aid can now identify when its user has suffered a fall and send secure a warning notification to as many as three preselected emergency contacts. After confirming their identity, the system's location tracking allows the emergency contact to see on a map where the wearer has fallen. Additionally, users can manually trigger an emergency alert by tapping a button on the device itself, with an option to cancel the alert if needed using the paired app. Beyond the fall detection, the system's updates also include a Google-powered virtual assistant. The offering can answer a few questions and  as well as guide the user though troubleshooting with the device itself." Learn more at Starkey.
Oticon Kaizn. "Kaizn collects and analyzes data about an individual's hearing aid use and listening environments to learn their behaviors and hearing preferences and provide real-time hearing aid recommendations and adjustments. For example, Kaizn will recognize when a hearing aid wearer enters a noisy environment, like a loud restaurant, and will contact the wearer, via a push notification, to ask whether they need "focus" or "comfort" in the scenario. Kaizn will then adjust the user's hearing aid settings to reflect that preference. Over time, Kaizn can automate adaptive changes based on the user's feedback/validation and adjust the user's hearing aid settings automatically when they enter similar noise environments." Learn more at Oticon.
ReemoHealth Remote Mobile Health Platform.  "Through the use of wearables and near real-time data and analytics, Reemo connects wearers and families, while helping caregivers and healthcare organizations improve patient experiences and outcomes. Live Concierge Help™ is initiated by pressing and holding the call screen, which is answered by trained professionals who assess the situation and can connect the user with help, caregivers, or emergency services if needed. From remote monitoring to identification of key risk indicators and wellness reporting, Reemo increases engagement and elevates the consumer-centric approach to improved health through proactive support and earlier intervention." Learn more at Reemo Health.
LocateMotion.  "LocateWatch is a durable, splash-resistant wearable that enables the wearer to keep a track of time, set activity alarms, measure steps, and use an SOS button to call a predetermined number if they find themselves in unfamiliar surroundings. It also features a GPS tracker and camera which helps the caregiver keep a track of their loved ones. Geo-fencing, two-way calling, up to three days standby battery life and a dedicated mobile application ensure that the wearer does not wander off. A 24/7 monitoring service similar to home monitoring is also available.  LocateTracker is GPS tracker which can be attached to almost anything. In addition to features like geo-fencing, alerts, and extended battery life (80 hours standby); LocateTracker also facilitates two-way communication. In case a loved one is confused or lost, the caregiver can calm him down and help guide him to safety." Learn more at LocateMotion.
KardiaBand. "The only EKG solution for Apple Watch® Series 1-3. FDA‑cleared, clinical grade wearable EKG. Replaces your Apple Watch band for an EKG anytime, anywhere. KardiaBand provides accurate and instant analysis for detecting atrial fibrillation (AF) and normal sinus rhythm in an EKG. Simply place your thumb on the integrated KardiaBand sensor to take a medical-grade EKG in just 30 seconds. Features SmartRhythm monitoring which intelligently evaluates your heart rate and physical activity. When it sees something it doesn't expect, SmartRhythm sends you a notification to take an EKG." Learn more at AliveCor.
Medacube.  "The MedaCube can hold up to 16 different medications, with up to 90-day supply of each. You can set up the "As-Needed" feature for your patient if approved by his/her physician. You can set the amount of as needed medication per dispense. The MedaCube is able to dispense multiple dosing schedules throughout the day. The MedaCube is also a strongbox for medication. The unit should be locked at all times unless a caregiver is loading it. A caregiver PIN limits patient access and protects essential features like medication schedules and dose quantities. In case the MedaCube is tilted, dropped, or mishandled, the unit locks down and sends an alert to the caregiver." Learn more at Medacube.
SoundMind. "SoundMind is a web platform that allows assisted living facilities to easily manage groups of devices like Alexa to provide better care for their patients. Nurses can set reminders for medications, list family contacts, play music, and ultimately customize and enhance the consumer experience for these seniors. Voice assistants help people navigate the web and access information in the cloud without the need for a handheld device. They are very easy for seniors to use after they are initially set up. Beyond what comes standard with voice assistants that consumers buy, facilities can personalize them with specific information, keeping seniors informed, engaged, and connected for a fulfilling lifestyle." Learn more at SoundMindInc.
JoinPapa - GrandKids On Demand. "Papa recruits college students, and bridges the generational gap of young adults and senior citizens through their platform. Papa is now in 9 cities and plans to offer its services throughout Florida by the end of the year. The platform is growing rapidly and many active senior members benefit from this Miami start up. Seniors who do not have a car or family member that can assist their needs at any given moment request a Papa Pal, also known as a Grandkid On-Demand. Currently expanding throughout Florida." Learn more at Joinpapa.