You are here
Leave no trend behind – yet another PERS smartwatch ticks on
Tue, 03/29/2022 - 10:36 -

Laurie Orlov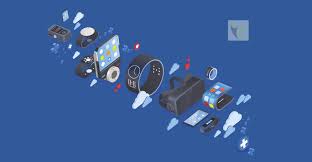 Another long-time PERS player sees a watch, makes a watch. Rant on. Last January 2021, WaterStreet, a healthcare investment company, coughed up a mind-bending $100 million to Medical Guardian, a long time (2006) privately-held PERS provider, to 'fund expansion.' Medical Guardian already had a PERS watch (from Omate) – which Amazon reviewers did not love; other than HELP and telling the time, there wasn't much to it anyway. By June 2021, they partnered with Black&Decker to offer more PERS capabilities – a wearable with fall detection, but maybe that lacked a wow factor. So the newly developed one has more features – including step-counting, a voice-assist charge warning, and communication (from the watch) with a care circle. With deep pockets, Medical Guardian can afford to develop its own device – and maybe this one's the charm for current customers, though it lacks fall detection.  Otherwise the market has moved on.
When Apple Watch launched in 2015 – pendant PERS (slowly) saw the future. Along came a gaggle of gadgets for the wrist, including Medical Guardian's, but also Verizon's Care Smart watch – teen-focused and largely disliked by reviewers, Samsung's Galaxy Watch 4 with fall detection, the Garmin Lily (with fall detection), HandsFree Health Smartwatch, BestBuy Lively app for Apple Watch, UnaliWear Kanega, and many more. Connect America still shows a pendant on its website -- but that's following its acquisition of Philips Lifeline products/services – maybe a watch is somewhere in their future.
The PERS conundrum – who is the user and what do they want and need? It is apparent from Verizon's effort (it's kids!) to Garmin's effort (it's active women!) to Samsung's (it's every possible need without a response center!) that makers of smartwatches do not know who the user is or what they want. Is it a subscription like FallCall Solutions that includes a 24x7 response center? That makes sense for the worried older adult (perhaps a dog walker alone at night). So what else matters to the user? Can it still be long battery life, the much-marketed feature of traditional PERS? This makes no sense anymore – charging cradles and connectors are all around most homes for one thing or another. (Anybody own a portable vac? How about portable smart speaker?)
Some vendors clearly avoid smartphone dependency – they should get over it. Tech vendors appear to want to meet the need of an older adult who avoids owning a smartphone. This is increasingly silly and will be more problematic as older adults drive longer. One small example, consider in-car Apple and Android offerings for turn-by-turn directions. The Medical Guardian watch feature set attempts a skinny set of smartphone-like features, but most of those users will get a smartphone soon enough. Today, according to Pew Research, roughly 61% of adults aged 65+ own a smartphone -- that is likely a low percentage. Even with the startup hassles of smartphones, they beat the alternatives – see Warren Buffett's comments when he got one at 89. Smartphones, with their long lists of accessibility (for iPhone and Android) features, are a must for anyone who leaves the house, has hearing loss, low vision, gets lost, searches for a pharmacy, needs an ambulance or doesn't believe that dumb Apple ad asserting that the watch does it all. Rant off.