You are here
Looking ahead to 2023 -- what should we expect?
Tue, 12/13/2022 - 14:43 -

Laurie Orlov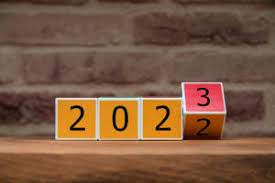 You saw and considered the 2022 Tech Trends. Each of these changes will make a difference for older adults and those who serve them. Consider what's happened with over the counter hearing aids, now available in kiosks at retailers like Walmart and Rite Aid. Note that falls can be detected in a home without a wearable – via a wall-mounted device or through in-home Wi-Fi.
Up ahead -- CES 2023. Observe that despite the hysteria over Amazon layoffs, voice technology has passed its hype cycle and is now present and utilized in at least 95 million US households. And wonder at the changes in AI – where you can hold up a smartphone and it will name the foods on your shelf. But all that is just a beginning – early January brings the Consumer Electronics Show and many more innovations that can help older adults with health, mobility, cognitive issues, and caregiving. Stay tuned for blog posts in January. Here's hoping that 2023 makes tech installation and integration easy for families and consumers. Some other thoughts about 2023 tech trends:
Remote (health) care technology should add socialization. Perhaps more observation and fewer wearables will be available – for example, Kepler Night Nurse or KamiCare. Or Alexa Together will move beyond remote monitoring towards mitigating social isolation (as its name implies). It's care circle could be modeled after the original OneClick.chat – video chat for solo agers to converse with others while dining alone at home. Along with CareAngel and Papa, the company now focuses, no surprise, on healthcare. While health care tech is necessary as the pandemic proved, and reimbursement certainly keeps the company going, it is not sufficient.
Mobility technology and services should gain a database like AbleData – now gone. That website shut down around 2020. But it was an excellent source of information about 40,000 useful assistive products. In 2023, perhaps a new offering will emerge? These products will be properly cataloged and integrated, not just strewn around the Internet. These offerings will include accompanied visits to concerts, theaters or museums. Devices will be designed to enable easier and more comfortable mobility outside the home – and identify accessible locations. They will include a smart wheel chair cushion, smarter cane, wheel chair (like the Zeen) sociable walker accessory (like the Walker Squawker). Of course, if this already exists, please advise.
Predictive analytics for health of older adults. It's all about harnessing data for predicting problems before they happen. Devices like smart or PERS watches capture data -- a wearable notices a change in gait to a shuffle, or a Wi-Fi device notices a change in breathing. Great. What then? What has changed over time – not meriting an alert, but meriting collation for analysis? With enough data, future health risks, including falls, should be predictable. While there are multiple tech offerings already, perhaps some are awaiting the results of clinical trials before recommending
Caregiving technology trends. All the care service businesses are struggling with a labor shortage. They are turning away clients due to inability to provide adequate care. Okay, so what are the role models and successes using smarter/less labor tech to a) find workers; b) monitor care recipients; c) notice behavior changes; d) detect health changes; engage the lonely – with the fewer long drives to the home or walks down long halls? The Future of Sensors and Older Adults should have arrived by now.
[NOTE: Last week and this, the What's Next Longevity Innovation Summit, run by Mary Furlong & Associates, sponsored by many, and held in Washington DC, with an impressive list of speakers delivered. Check it out!]