You are here
Five 2022 AgeTech Trends That Matter to Older Adults
Wed, 10/26/2022 - 11:40 -

Laurie Orlov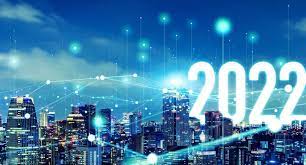 Taking stock of 2022 in AgeTech. We are approaching end of the year – it has been a good one for emerging technologies that can help older adults, today commonly known as AgeTech.  The timing is right – as 56 million Americans are now aged 65+, looming older population growth has awakened the sleeping giant. The investor and technology market, historically known for tech ageism, is beginning to wake up to the AgeTech opportunity. Why? As an aging population grows, the supporting labor force for aging services, both in communities and for in-home care, simply isn't there, lured away by better pay across multiple sectors. What technologies can help mitigate this growing labor crisis in the senior care (home care, home health care, senior living, long-term-care) services market?
AT THE EDGE: Alert without Wi-Fi. It continues to be a struggle to fully enable the senior care service industries with high-speed internet capability.  So tech companies are beginning to offer AI-enabled cameras and sensor systems that can detect a change based on tech that is closer to the user (EDGE computing), versus transmitted to the cloud for initial processing. Tech placed in the home or individual apartment can notice an incident and alerts a staffer's in-building cell-phone or sends a text message to a family member.
DETECT THE FALLS: Observe without a wearable.  Until the past few years, fall detection has been linked to the PERS market – pendants, and now wearables that have built-in accelerometers for fall detection. More recently, Amazon partnered with Vayyar to serve up room-based fall detection as part of Alexa Together. Origin Wireless went the next step to offer Wi-Fi based fall detection that spans multiple rooms. SensorsCall also delivers a wall-mounted fall detection sensor that can be placed in multiple rooms.
HEAR A VOICE: Listen and serve an appropriate response.  During the peak of the pandemic, many seniors were isolated – voice technology was helpful for curbing loneliness. Multiple senior living organizations saw the possibilities and deployed voice technology, even as part of concierge services. In the time of labor shortages, voice tech is being used to provide at least an initial response for service requests across multiple industries – and will find multiple home automation uses in individual homes and senior living moving forward.
HEAR BETTER WITH OTC HEARING AIDS: Sell directly to those in need.  The FDA finally issued its approval in August 2022 for the sale of hearing aids over the counter, directly to consumers without an audiologist involved, offered through retailers like Walmart and online. The actual change was implemented on October 17 after five months of mystifying bureaucratic delay.  This could be helpful to the 37 million Americans that have some hearing loss, including the one-in-four who have never used a hearing aid. It will be interesting to see what the traditional manufacturers do next.
GAIN KNOWLEDGE WITH AI/MACHINE LEARNING. Use personalized data to trigger action.  Behind the scenes of sensors, cameras, and voice technology that are increasingly pervasive throughout society – sits AI and machine learning, now increasingly part of tech for older adults and available through downloadable apps such as Seeing AI for vision-impaired. New capabilities exist to peruse large data sets and individual patterns of behavior. These are being built into more products and tech-enabled services. Rather than overwhelm with too much data, we are moving into the era of just-right information, which will empower and better serve older adults in the coming year and beyond.
[NOTE: See new report The Future of Sensors and Older Adults.]