You are here
Six recent Voice/Conversational AI innovations for older adults
Tue, 01/25/2022 - 17:21 -

Laurie Orlov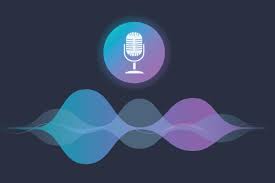 Older adults benefit from voice-AI enabled innovation and deployment. And it looks like they will continue to benefit in 2022 and beyond. For one thing, at least two-thirds of older adults (age 70+) own smartphones, the 65+ population prefers Alexa among voice assistants, one-third of Americans have smart speakers. Researchers want to understand how best to create a voice assistant. Amazon's Alexa Together wants to help monitor falls of older adults in senior living. Advice to seniors seeks to help older adults understand how to benefit from voice while aging in place. In addition, multiple senior living organizations have or are now publicizing their initiatives (information is from the publicly available material):
Using voice tech for curbing loneliness in senior living. (January 24, 2022) "Voice-activated technology can reduce loneliness among senior living residents and help with the design of "gerontechnology" aimed at older adults, according to the results of a University of Nebraska-Lincoln demonstration project. The pilot study of 16 adults aged 75 or more years and living alone in an independent living community used an Amazon Echo device for eight weeks. The goal of the research was to understand the influence of personal voice assistants on loneliness reduction in older adults. The study found that independent living residents using the voice-activated devices reported feeling less lonely after four weeks." Learn more.
Atria Senior Living – Echo Shows throughout selected communities. (January 21, 2022) "CoterieTM, a joint venture with Related Companies and Atria, will see the first installation of Amazon Echo Shows at its new Cathedral Hill luxury senior living community in San Francisco. Cathedral Hill will debut the new smart devices to be ready for its first residents this spring with the help of Aiva Health, the leading virtual assistance platform for healthcare and senior living. The Amazon Echo Show devices will then be installed at selected Atria and Coterie communities during 2022 and beyond." Learn more.
Speak2Family acquires SoundMind. (January 6, 2022) "Speak2 Family announced its plans to buy fellow voice assistant SoundMind Clients for an undisclosed sum. Both companies use voice-activated assistants to help seniors in their daily lives. SoundMind offers a voice-activated care concierge, along with activities and information on demand and video calling. Speak2 Family works through senior's Alexa devices and uses voice activation to help seniors with messaging, reminders and getting assistance. It also offers personalized content, a community-support feature with tutorials and workshops, and activity monitoring." Learn more.
CareMerge Voice Trends. (December 30, 2021) "If you have already integrated technology into your communities, you know onboarding your residents can be a challenge, but in 2022, you can expect to see the tide turn as older adults will be increasingly motivated by the independence they can gain with accessible and user-friendly technology. This shift is part of a senior living trend called "smart aging," which refers to Artificial Intelligence-powered tech that assists older adults in everyday activities. As part of the movement toward smart aging, expect to see voice technology integration continue to expand in community and clinical settings." Learn more.
Google Nest and Senior Living. (July 7, 2021) "The Community at Sunset Wood and the Health Foundation for Western and Central New York have partnered to continue supplying seniors with Google Smart Home technology as demand rises to keep them engaged throughout the COVID-19 pandemic and beyond. The $10,000 investment from the Health Foundation for Western and Central New York will build upon Sunset Wood's momentum for their Google Nest Hub Max Smart Display program, by funding Phase 2. Sign-ups for Phase 1 of the program filled within 24 hours with seniors eager to learn how to utilize this smart display technology to play YouTube videos, watch old television program favorites, and video chat with family and friends." Learn more.
Canary Speech partners with Constant Companion. (April 22, 2021) "Constant Companion and Canary Speech have formed a new strategic partnership to study how voice technology can be used to identify human conditions in specific populations. These pioneering companies have the shared goal of using this cutting-edge technology to provide better patient care and outcomes in older adults. Constant Companion will be utilizing its patented, voice-operated, AI-powered platform used by older adults and their caregivers to facilitate better communication and monitoring. Canary Speech will analyze the data with its patented speech digital biomarker technology, used to diagnose behavioral conditions and other diseases." Learn more.
See recent reports: 
Market Overview Technology for Aging January 2022
Future of Smart Homes and Older Adults December 2021