You are here
New Technology Offerings for Caregivers and Families
Tue, 08/28/2018 - 14:56 -

Laurie Orlov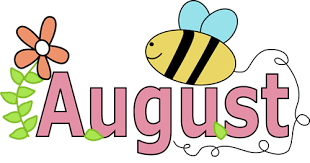 As summer winds down, innovators rev up.  August is winding down -- the calm before the autumn slew of activity.  Nonetheless, new milestones and partnerships were announced this month, including Embodied Labs becoming a finalist for the Top8 XR Education Prize sponsored by the Bill  Melinda Gates Foundation,  MedMinder reaching 1433 on the Inc5000, the acquisition of GreatCall by BestBuy, and MobileHelp announcing a partnership with LifePod.  And four companies released new offerings to help professional and family caregivers improve monitoring and well-being among older adults:
FallCall and FallCall Lite.  FallCall Solutions announced today that the company has launched its second product, FallCall™ Lite, a Personal Emergency Response System (PERS) app built exclusively for Apple Watch and iPhone. FallCall Lite's unique features include Voice Activation using Siri®, Elder Apple Watch battery power monitoring by Caregivers, and a fully integrated subscription-based central monitoring service. The central monitoring service, staffed by trained Emergency Medical Dispatchers, provides real-time emergency event updates through electronic messaging to up to 5 Caregivers on their iPhone or Apple Watch simultaneously and is available 24/7. Learn more at FallCallLite.
Keenly Health. Keenly Health is the leading developer of advanced biomonitoring technology for use in senior living facilities and home health. Using state-of-the-art Ultra Wide Band (UWB) radar, Keenly Health intelligently monitors vital signs and patient activities to provide a distinctive window into a resident's current and future health state. Keenly Health's Big Data platform will analyze and compare gathered data continuously and quickly detect changes and trends to help identify exacerbations of chronic disease and help avoid the development of complications such as pressure ulcers, falls, and infections. Learn more at Keenly Health.
MedaCube. Keeping on top of medications can be challenging for seniors and their caregivers. People with memory issues might struggle especially with sticking to an accurate medication schedule. This is a source of worry for caregivers, too. With MedaCube, caregivers can simply pour up to 90 days' worth of doses into the machine's bins, and tell the machine how much to dispense, and when. A clinical study conducted by St. John Fisher College shows MedaCube improving medication adherence in a group of patients from an average of 48% to an amazing 97%. Learn more at MedaCube.
Zanthion. This is a technology-based senior care solutions company, is making both in-home and facility-based senior care drastically easier, all while maintaining the dignity of aging patients that is so often lost in the end-of-life care process. Evidence has begun to emerge suggesting that quality of care in assisted living facilities has been declining, in many cases due to inadequate staffing numbers – and sometimes the consequences are tragic. Zanthion has developed attractive and comfortable wearables, such as beautifully-designed necklaces and watches, that act as  personal emergency response systems for seniors, accurately assessing any needs for assistance (emergency and non-urgent) and directing them automatically to the appropriate party. Learn more at Zanthion.