You are here
More older adult technology offerings from CES 2021
Wed, 01/20/2021 - 11:25 -

Laurie Orlov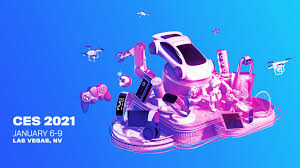 Even online – it was still CES – from the silly to interesting to useful.  How many of these exist? An international conference where inventions from everywhere are welcomed.  Some of these offerings, as always, are odd.  But some, as with yesterday's CES 2021 blog post, are quite straightforward and obviously useful. Others require a leap of imagination or a good explanation as to why this variant of hearing aid is worth as much as $4000 per ear.  As always with CES, some capabilities are interesting and have future potential – and some are just too cute for more words.  Here are 8 more:
CareClever Cutii.  "Cutii is a Companion Robot for isolated seniors. Cutii is designed for friendship. It's a "live-in companion" that learns the design of the senior's room. Seniors communicate directly with Cutii. It's 100% voice activated and offers 2 way calling and text messages. Cutii can entertain and occupy the mind and body with live activities like Yoga, Tai Chi, poetry reading, games, trivia and so on." Learn more at Cutii.
ITRI Dual Arm Robot. "The Industrial Technology Research Institute in Taiwan developed a Dual Arm Robot System (DARS) that can perform different tasks for humans without specific tools. The robot features hands similar to humans with enough dexterity to even perform on a piano. ITRI said the system could serve in industries such as manufacturing, health care and hazardous environment operation." Learn more at ITRI.
Moflin. "Moflin is an AI pet robot with "emotional capabilities", and it looks like a fluffy gray guinea pig, with black beady eyes and soft fur. Vanguard Industries says that its unique algorithm allows Moflin to learn and grow, using built-in sensors to evaluate its surroundings. These sensors include accelerometers with gyroscopes, touch sensors, and microphones. That means its capable of distinguishing between different people depending on how they interact with it, and can express its 'feelings' accordingly, through movements and sounds that were inspired by real animal noises."  Learn more at Moflin.
OrCam Read. "For people with mild low vision, reading fatigue, reading difficulties including dyslexia, and for anyone who consumes large amounts of text. OrCam Read is a first-of-its-kind handheld device with a smart camera that seamlessly reads text from any printed surface or digital screen. It enables you to enjoy the morning paper, read any book, and even read all that appears on your computer or smartphone screen. Privately read the text that you choose, improve your time studying, work more efficiently." Learn more at OrCam.
Petit Qoobo. "One "uses" the Qoobo by placing it in your lap, where it will stay for as long as you like (again, unlike a real cat). Apparently, it is meant to behave something like a therapy animal, and the company wanted to emulate the "healing qualities" of a cuddly animal sitting on your lap and wagging its tail." Learn more at Qoobo.
Samsung Bot Handy.  "The Samsung Bot Handy is currently 'in development' but was shown working during CES 2021. This device works with 'advanced AI' to "recognize" objects by size, shape, and weight. The "handy" part of its name is for its ability to pick up objects, "becoming an extension of you and helping you with work around the house." Samsung Bot Handy can handle dishes after a meal. You'll wash each dish and put it in a rack for drying – this robot can pick up each dish and place each dish in your cupboard without any smashing." Learn more at Slashgear.
Widex Moment hearing aid. "MOMENT boasts a new feature called PureSound™, which Widex claims delivers a more natural sound than ever before. Widex describes PureSound as "an industry defining, ultrafast signal pathway that eradicates the unpleasant artefacts inherent in classic hearing solutions." PureSound is related to another new feature, ZeroDelay™, which enables near-0ms sound processing across the entire frequency spectrum, also allowing for a more authentic listening. experience." Learn more at Widex.
Voy Glasses. "This week, eyewear company VOY Glasses, was awarded the 2021 Innovation Award in Wearable Technology at the prestigious Consumer Electronics Show (CES) for its Tunable Eyeglasses. The San Francisco-based company wanted to provide a solution to help people suffering from both farsightedness and moderate nearsightedness. The VOY Tunable Eyeglasses provide the solution with just one pair of glasses. They can change focus from -5D to +2D in a matter of seconds, eliminating the need to carry several pairs of specs with you. To adjust the lenses, the wearer simply adjusts the dials located on top of each lens – adjusting away from the nose for a more negative power or turn the wheel towards the nose for a more positive power." Learn more at VOY.