You are here
Older adults need vendor empathy to attain digital literacy
Wed, 09/28/2022 - 10:48 -

Laurie Orlov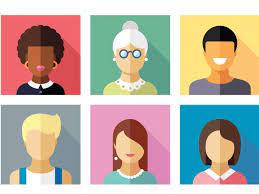 Picking on Apple because they are there, but of course they are not unique. What's new with iOS 16 on the iPad? Tap this on an iPad and you will see a screen that demonstrates 'Collections'. And behold there's the SNOOPY Show. Below that, advice on how to share what you're watching on Apple TV (pictured are several smiling youths).  So easy, on your Siri Remote, press and hold a button to open the control center, select the SharePlay button then choose what to watch together.  Oops, not supported by all apps.  Watch and listen together? More young folk. Add widgets to your home screen, ditto on the images.  See 'Reduce background noise.' That's fun: Open Control Center, tap Mic Mode, then tap Voice Isolation to make sure your voice comes through loud and clear.  And so on. Go through the "Essentials' and it's more of the same – pictures are very cool, the people shown are very young.  Welcome to iPad! The instructions are required because the UI behavior varies across different apps and screens.
The user envisioned in these screens is obviously quite adept with new tech. But if iOS 16 was their first encounter with an iPhone or iPad, good luck.  Apple offers training  on how to provide IT support for the iPad in your organization. Maybe GetSetup classes on iPad Basics will help.  AARP and OATS do not focus on technology training for iPads.  Google search reveals a number of YouTube videos on how to use the iPad, but none sanctioned by either AARP or Apple.  Pause and consider – is the tech industry ageist? Do the companies see 'old people' as 'other, not like them?' Is this because of the young age distribution of workers? But what about the customers? Can it be that the majority of Apple's are young women?
Maybe Apple sees the limitations of skewing to all things younger and  really wants more customers.  No, they don't want to change the UI or who they hire, apparently.  But adding fall detection as a feature for the 55+ in Apple Health and the watch was a change. Actually, it looks like the watch became a guy thing – maybe saving a life. But even Apple folk have been in restaurants were all of the 50-somethings were sporting Apple watches. They must have noticed Best Buy selling the watch and offering a response center for those who need help.  Senior living companies are promoting the watch for residents.  In fact, senior living companies are adding the role of tech concierge to their teams. Which brings us right back to where we started, the moving target of digital literacy. Because the technology, even Apple's, is not intuitive. And because the devices connect to the rest of the infrastructure in a community, support is required. Could the device be easier to set up, start using, and be a comfortable new (older) user experience?  See vendor empathy.