You are here
Pitch now, commercialize later -- does a live pitch persuade?
Tue, 04/18/2017 - 09:46 -

Laurie Orlov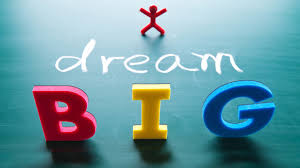 Pitch events precede clarity of offering which precedes... Hopefully the best pitches of best offerings will be funded. But that funding is linked to detailed criteria (see the Link-age Ventures criteria as an example.)  Or investment history, as with the five Generator Ventures, can be viewed online.  Startups know that first multiple pitch events will smooth rough edges of the pitch and help refine the offering itself.  For example, one year ago note that GoGoGrandparent started as telephone-based way to call Uber for, sigh, the founder's grandmother, now refined as a nationwide "services that help families take better care of older adults." Pitches represent a single step in this process for obtaining feedback, scoping markets, seeking seed funding, later stage rounds -- ultimately scaling the offering into long-term viability, with referrers, resellers, and revenue.  With that as context, consider these three pitch events.
Not on the aging care radar, Miami Herald Business Plan Finalists announced. These include two for which the platform and potential are compelling:  Caribu – video calling to read a bed-time story, while targeted at traveling parents, is reminiscent of Readeo, which initially targeted grandparents reading to grandchildren. And consider DoUCare, reminiscent of many, a "Cloud-based platform that connects freelance caregivers to families seeking nonmedical home care services for their elderly loved ones. Careseekers get immediate or future-scheduled care services through a phone or web app. Caregivers get access to an online marketplace that gets them hired at the rate of their choice."
Stanford Longevity Design Challenge pick was compelling -- though not yet manufactured. The topic was 'Aging in Place' and this design, from a university in Pakistan, should be commercialized and enter the market. "Tame is a wearable device for real-time pathological wrist tremor suppression that gives back control to tremor patients for doing daily tasks. The device has a sensor near the wrist which tracks the wearer's tremor profile and electrodes that stimulate the muscles to counteract the tremor and suppress it. Instead of a conventional glove, TAME is a wearable device, small and light weight enough to be discreetly worn under a shirt. The device's sensors and electrodes correspond to positions recommended by neurologists and physiotherapists. TAME has 2 variants; a sleeve, and a wearable with retractable wires." Winner of previous contests, see Tame.Pk.
AARP LivePitch selection criteria needs another round.  With the most publicity, funding and reach, this event, AARP's Live Pitch, should be a slam-dunk set of winners. Were they? Drawn from a 200-plus submission pool, all were described as 'emerging' – but the landscape of potential users should have already emerged. First remind yourself what a large percentage of the older population (age 65+) has a smartphone – whew, it's 42% for 65+ and three-quarters of the 50-64. So for the 50-65 age range of typical AARP focus, those from the innovation finalist list that had apps, that's good! Smartwatches have not taken off for anyone, despite excessive hype about their use for older adults. Oh, and new apps on smartphones are likely a non-starter. What about a unique offering targeted to the small subset of people worried that they are at significant risk of have a heart attack AND willing to wear a smartwatch that can warn them in real time?