You are here
Six offerings from The Washington Innovation in Longevity Summit
Mon, 12/17/2018 - 09:35 -

Laurie Orlov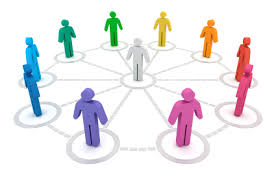 Networking is critical to entrepreneurs.  And most critical? Network with non-entrepreneurs -- those who can understand the offering and see a practical context into which it fits. The 2018 Washington Innovation in Longevity Summit, led by Mary Furlong, provided that opportunity. Entrepreneurs presented, exhibited, and networked with senior leaders from AARP, NCOA, as well as executives from government agencies and leading age-focused firms. Here are six of the companies that presented and/or exhibited at this event.  All information is taken from the websites of the companies and the list is in alphabetical order:
Because Market Incontinence Products. "Incontinence affects 25 million people in the US, and half of women over 50. You know someone who deals with it- someone who can't always make it to the bathroom in time or get through the day without a leak. But chances are they've never talked about it with you or anyone, which usually means nobody is helping. That needs to change." Learn more at  Because.
Blue Star Senior Tech. "Solutions for seniors to stay at home. We make life better for seniors by providing them with what they want: freedom, independence, dignity, and choice. Our name, BlueStar SeniorTech, reflects our passion, focus and commitment to improving the lives of seniors, veterans and their families. It encompasses our promise to deliver only the very best and to continue doing our duty – proudly serving with honor!"  Learn more at Blue Star Senior Tech.
Lacuna Health.  "A new voice in care management. Lacuna Health offers a proven care engagement service for patient-centered care. Our 24-hour RN-led human and data intelligence capabilities identify gaps and enable coordinated and personalized care across the continuum." Learn more at Lacuna Health.
Miigen. "Our older adults have a wealth of knowledge and stories stored in shoeboxes in attics across the world. Miigen captures this information for you and your family as a digital time capsule. The shoeboxes are the story of a life, a family and a community. Let us not leave it until a family member passes away to learn about their life.  Upload their memories in to Miigen and keep them alive forever."  Learn more at Miigen.
MyFamilyChannel.  "The Family Channel is a special TV channel that allows family to send messages and photos directly to their loved one's TV from any smartphone or computer.  Residents are also able to view the activity calendar, dining menus, and other information from staff on their TV.  The system was designed in collaboration with geriatric specialists to be simple and senior friendly." Learn more at MyFamilyChannel.
StoriiCare. "The mission of StoriiCare is to improve quality of life for those in care. After more than a year of planning, work began on StoriiCare in early 2016. Initially focusing on social inclusion and reminiscence, it soon became apparent that there was a need for a solution that would also support a wider range of care operations." Learn more at StoriiCare.
[NOTE TO READERS:  If you receive this blog in an email, please click here to see the full post on Aging in Place Technology Watch website. Thanks.]