You are here
What is Age-Tech and why is it different from All Tech?
Wed, 12/01/2021 - 12:41 -

Laurie Orlov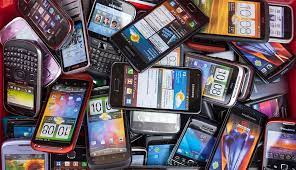 Age-Tech is in. Rant on. Perhaps you have seen the Age-Tech term pop up since early 2020, led in the US by by AARP's CEO Jo Ann Jenkins.  Now it is all around – it characterizes AARP's recently convened AgeTech Collaborative to 'accelerate and scale new solutions for the 50+ market.'  AgeTech has its own Market Map as developed by Keren Etkin, Gerontechnologist.   And more recently, a young San Francisco investor, Scott Rupp, offered up the Age-Tech economic outlook from Dominic Endicott of 4Gen investment in the UK, an 'Age-Tech expert,' observing what the Age-Tech market is today. 
Drilling down -- Age-Tech according to 4Gen. Who could argue with 'Digital enablement of the Longevity Economy?'  The thesis is built on an analogy with FinTech, which shook up the finance industry with 'mobile payments, money transfers, loans, fundraising, asset management.' According to Dominic, Age-Tech has four categories of digital enablement: "Services purchased by older people; services purchased on behalf of older people; services traded between older and younger people; and services delivered to future older people." Hmmm. One might struggle to see how these services are different from services traded between younger people and younger people, etc. But let's not nitpick. This is part of the vision for the 'UK to become the epicenter of Age-Tech technologies.' And the destiny of Age-Tech companies? To be acquired.
What is the age of 'older people' (the Age-Tech target) and why are they unique?  There is a fine line between age-friendly and ageism – and terminology spoken by high profile individuals can be an early-warning signal. When AARP began using the term AgeTech at CES in 2020 about tech for the 50+, that sent a signal inside AARP's organization to get moving and focus on innovation in this space. It was left to the listener to figure out what the 'space' was and who it benefits. Innovators were selected in 2021 to pitch in a Social Connections event – winners ranged from CareCoach (helping caregivers) to Wowzitude (for armchair travelers).  Clustering these into a category is a convenience, however. CareCoach shows up in the Healthcare market.  Wowzitude is part of the Virtual Tours (travel) market.
Specific needs produce specific technology – but tech innovators should design for all.  Although sometimes poorly thought out in terms of ease of use, the vast majority of technology in the world is designed for everybody. Consider smart watches, Google search, and Amazon Alexa – they are designed for all ages. Everybody uses these tools, even though configuration adjustments and customization through software could make them even more useful for people with physical limitations.
Age-Tech (or AgeTech) distracts from good and accessible design. For sure, specific health issues and limitations do produce more specific technologies to fill gaps like hearing loss, vision loss or mobility limitations. But these technologies are not part of a 'limitation' market that lumps them together. Those issues can occur at any age, even if they may occur more frequently among older ages. Age-Tech is yet another attempt to scope a market that doesn't exist, implying it could be attractive to innovators and investors – but those investments are made based on the utility of the offering, not its nebulous classification. Rant off.