You are here
Aging in Place Technology – Five Blog Posts from June 2018
Sun, 07/01/2018 - 15:25 -

Laurie Orlov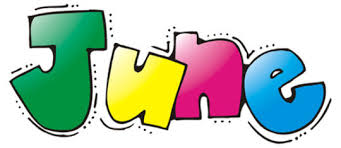 In a short month, heard lots about caregiving and hearing.  You have 'conversed' with an older person who cannot hear well without hearing aids but owns an expensive pair which are highly adjustable. But they don't put them in, or lost one of them and not replaced it, even though the VA will pay for it. These individuals may ask you a question, but they don't wait for an answer they can't hear well. And so they go on – talking about themselves  and assuming that's fine at your end of the 'dialogue'   They have families who become irritated with them; they spend a great deal of time alone.  Then one day, they become part of an equation – those with hearing loss are at greater risk of developing dementia.   Sigh.  Here are four blog posts from June:
Four technology categories to remotely monitor a caregiver. The boom in home care has side effects -- turnover and risk. We want to trust home care workers with aging parents.  After all, most cannot afford private pay assisted living – which can exceed $3000/month in most locations – and assisted living occupancy is projected to be flat -- likely because people see the cost and defer move-in. Given expanding life expectancies at age 65 – an average of 20 more years for men and more for women, the possibility of 'aging in place' in a private home may be growing.  As a result, the demand for private home care will grow, but so will the costs – especially for finding workers willing to do this difficult work for low pay.
Voice First in Senior Living -- What's Happened and What's Next?  Senior Living organizations are eager to try new technology.  Over the years, consider the pilots of Rendever (virtual reality) at Brookdale, Benchmark's pilot of Google Home and Samsung tablets, or  CarePredict in LifeWell facilities – just a few of the many. Some pilots are even documented in the form of case studies – about what worked – or what might not have worked.  Pilots are typically newsworthy at their start. And they may produce a list of lessons learned upon completion – or a set of considerations for future pilots. So where does Voice First technology fit into the senior living equation?
Narrowing the price gap between hearing aids and PSAPs.  The hearing aid industry offers pricey hearing aids for people with 'defined' hearing loss.  The FDA wants you to understand that it regulates hearing aids – which it defines as helping the medical condition of hearing loss. The FDA then observes that Personal Sound Amplification Products (PSAPs) are "sound amplifiers for consumers with no hearing loss who want to make environmental sounds louder for recreational use." Recreational? Hearing aids that they do regulate are now made by a small number of companies and are sold with audiologist services for $1000 up to $4000 per device – most people need two – they have a lifespan of up to 7 years.   That price includes a hearing test, fitting, initial batteries and more.
Ten Technologies from the Silicon Valley Boomer Venture Summit.  Two competitions, both sets of presentations in one day. The first five are finalists in the 2018 Silicon Valley Boomer Venture Summit Business Plan competition. The Business Plan Competition features companies pitching their ideas to a diverse panel of judges for feedback, funding and a $10,000 prize.  The second five are finalists in the AARP Innovation Labs Pitch Competition for companies focused on providing peace of mind to family caregivers through the use of VR, AI and other disruptive technologies. The winning team will go on to the AARP Innovation Pitch Event in Washington, DC, in October of 2018.
Now Hear This: uncorrected hearing loss isolates and harms older adults.   One in three between age 65 and 74 has hearing loss, and nearly half of people aged 75+ have some significant level of hearing loss.  Note that hearing loss has been linked to dementia and to social isolation – and that in turn has been connected to poorer health outcomes.  Furthermore, wearing hearing aids has been linked to fewer hospital visits. According to studies, among adults aged 70 and older with hearing loss who could benefit from hearing aids, fewer than one in five (20 percent) has ever used them. Why such a small percentage? Experts believe that it is a combination of denial, belief that hearing loss is not severe enough, perceived stigma associated with wearing hearing aids, and a perception that they cost too much.
[Note: For those who want to see the original blog post (and all of the other site content), please visit www.ageinplacetech.com.]