You are here
CES 2018: Five Technologies Useful for Older Adults
Wed, 01/10/2018 - 09:07 -

Laurie Orlov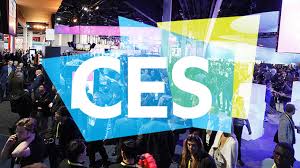 CES 2018 is off to a noisy, rainy and motion-filled start.  The Intel dancing drones, the Aptiv Self-Driving rides, Google's soaked outdoor booth ("Alexa, make it rain"?) and Amazon somewhat smaller-scale "magical experiences." It virtually never rains in Las Vegas – and hasn't for 121 days – but there's the video of the downpour -- and Google employees bailing out the booth. The big headline for CES is the battle of the voice assistants for the smart home – which includes Samsung's Bixby – go ahead, talk to your TV and refrigerator -- as well as Alexa, Google, and Microsoft's Cortana.
How will this gaggle of goods work for older adults – or anyone? One might wonder, as The Verge does – is technology today built on incorrect assumptions about the tech capability of the user? For example, check out the steps to set up the Echo. Sure, it is a useful device for older adults, but that assumes that after plugging it in, the user has access to the app, the Wifi password, and the Amazon account password. That's for starters. What about accessing services like Internet radio, requesting rides, listening to books, speaking with family or setting reminders?.  Read the Front Porch pilot report to see the scope of training needs and opportunity.
As always, CES will have announcements and products that will become popular immediately or hopefully evolve into something useful.  Anyway, here are five new technologies from CES 2018 intended for (maybe) or can offer service/support for older adults (all info is drawn from media or sites):
Of course with 200,000 attendees and 4000 companies exhibiting-- and the 2018 Digital Health Summit underway, there should be many more to note. Newslinks about helpful and/or interesting offering for older adults will be posted here as well.  Finally, a parting insight from a reporter on how to make gadgets great again -- respect our time, security is not our job, focus on the Internet of Services, not the Internet of Things, and don't lock us in.   Perfect.