You are here
Did you miss one? Four Aging and Health Tech Posts October 2023
Fri, 11/10/2023 - 07:59 -

Laurie Orlov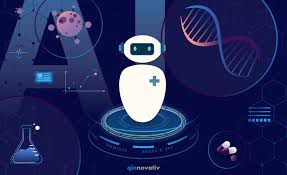 Trends worth noting about care work. You know the statistics and they are alarming. Doctors and nurses are burning out, especially in the ER. Turnover is highest in the lowest-paid care positions – home care is at a high point at 77% as of 2022. Pressure is growing in senior living to 'keep people well' in conjunction with a higher level of acuity of care needs. Demand and costs are up, and availability of workers is down. What will drive innovation in care?
Consider the baby boomer population growth.  All 61.3 million will pass 65 in just 7 more years -- in conjunction with a shortage of workers able and willing to help them. Hospitals are closing, particularly in rural areas – boosting expectations about care delivery in the home. And in 2023, AI technology is emerging to manage and even improve care. Here are four observations from the just-completed research interviews on this topic.  Read more.
Care Coordination matters more than ever, but who will do it? Care coordination in healthcare is largely a pipe dream. The core of coordination rests on communication, which is notoriously poor for older adults seeing multiple healthcare providers. See this 2022 study about care coordination in healthcare for older adults – 42% perceived poor care coordination, including 14.8% who received 'seemingly conflicting guidance from different providers.' Realizing that improving care coordination might be 'increasingly vital to lowering costs and being paid', healthcare finance organizations plan to increase their care coordination budgets – that was in 2019.  Read more.
Marketers think older adults are stupid. It is dumb not to report complaints about misleading advertising, and so older consumers are doing just that, with 74% reporting unsolicited calls among other inappropriate marketing messages. The impact of the so-called crackdown on misleading Medicare-related advertising has yet to be felt, maybe in 2024. But the more fundamental issue remains: The core beliefs of the advertisers and marketers is that people of Medicare age are gullible, isolated enough to talk to anyone, and have done zero research. Imagine if that same theory could be applied to young people on their first job choosing between health plan choices offered by their employer. Plenty of websites offer advice for this important decision. And surely plenty of young people are ignorant about making an informed choice. But you don't see ads that say 'Turning 26? Let's talk about your choices.' And then, as with Medicare advertising, let's see how we insurers and brokers can maximize the profitability of our relationship. Read more.
What are factors that underscore the need and potential for AI in care work?  The US population is aging and will be needing more care. You read it every day in the popular press – the bad news about the 65+ and their future care burden and the good news about the 65+ and their wealth (22% of US spending in 2022). Even with wealth, older adults at some point in their lives will need some level of assistance. While professional care providers will play a key role, increasingly their work will be augmented by software -- apps, machine learning and conversational AI. Why? Read more.
[Report is published -- read it here]