You are here
Five new health and caregiving technologies November 2019
Thu, 11/21/2019 - 17:37 -

Laurie Orlov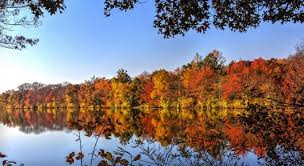 LeadingAge in San Diego and more.  Entrepreneurs clearly see the opportunity for providing tech-enabled services to help care for older adults.  Large events like Leading Age, Argentum, and sub-events within CES and HIMSS all point to the business potential that draws startups as well as new offerings from existing players – in what may become an increasingly crowded market. Here five recent announcements, two from the Startup Garage at Leading Age in San Diego -- adding three others from recent press releases.  All information is drawn from the websites of the companies themselves.
Curadite. "Curadite empowers patients, clinicians, caregivers and family members to work together to improve medication adherence with the support of our intelligently linked, proactive medication management platform. With Curadite's MMP, healthcare providers and loved ones have tangible evidence that medication is being taken as prescribed. With the addition of data analytics, visualization and alerts, our cloud-based dashboard and reporting system supports healthcare providers." Learn more at Curadite.
EchoCare. (LeadingAge) "EchoCare, founded in 2015, has developed the Elderly Care Home Observer (ECHO) system, a unique sensing system for the care of the elderly during their stay at home.  ECHO uses a unique and safe radar which alerts an emergency operator or caregiver automatically after situations such as severe falls, heavy breathing due to distress, prolonged lack of movement, as well as keeping track of the user's daily activity and recording any indications of a deterioration of health. Due to being non-wearable unlike many other systems on the market, senior citizens can benefit from ECHO without having to worry about remembering to switch on, charge and wear a smart device." Learn more at echocare-tech.com.
Remote Home Check.  (LeadingAge) "Watering the plants. Turning off all the lights at night. Locking the doors––these are just a few of the daily tasks an aging loved one faces. But are they struggling? How would you know? Everyone needs a little help now and then, and with Remote Home Check you can remotely check in on a loved one and provide assistance from home––whether you're across the street, or across the world. Bring simplicity to your life." Learn more at RemoteHomeCheck.
Ōmcare (LeadingAge) "Ōmcare is far more than a pill sorting system with self-reported validation. With three issued patents and more pending, Ōmcare's in-home remote dispensing and integrated care monitoring will drive a new way to measure adherence and set a new standard for care coordination that is simple, safe and easy to use. Ōmcare links remote dispensing with video confirmation such that every dispensing event is directly observed and confirmed. Caregivers know immediately if a dose is missed or incorrectly administered.  Other smart pill dispensers and mobile compliance apps depend on self-reporting rather than direct observation. Ōmcare's approach will change how the industry measures medication adherence." Learn more at Ōmcare.
Orbita Assist. "OrbitaAssist is an award-winning, voice-enabled, AI-driven bedside virtual health assistant. This solution offers an alternative to traditional nurse call systems. Using a smart speaker configured with OrbitaAssist, the patient can say things like "tell the nurse I need a pillow," or "tell the nurse I've fallen."  Artificial intelligence (AI) and machine learning operate on the backend to triage, prioritize, and intelligently route requests to appropriate care team members who view requests on mobile, tablet, or desktop devices. Then, the patient hears a natural language response such as "someone will bring you a pillow soon," or "we've raised an alarm with the nurse." Learn more at OrbitaAssist.