You are here
Five Sensor Technology Offerings to Benefit Older Adults 2022
Thu, 08/04/2022 - 11:02 -

Laurie Orlov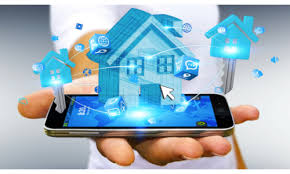 Some might say that sensor technology for older adults is nothing new.   What's the big deal? Remote monitoring products and services built with sensors have been around for decades. Grandcare Systems was founded in 2004 followed by a sensor-based remote monitoring startup and consolidation wave in 2009-2010. This type of tech had obvious benefits, even then, but today, what was obvious then has become a crisis of care today. There are simply not enough workers to care for the aging boomers and beyond. That spells opportunity for motion and camera-based sensors that are being deployed for care of older adults. This will be discussed further in a report later this year, The Future of Sensors and Older Adults 2022. Among the many types and features of sensors, here are five offerings, all info from the companies:
PeoplePower.  "People Power's solution leverages passive in-home sensors similar to those found in a security system and does not require cameras or wearables. Advanced machine learning and AI services are applied to learn individualized lifestyle patterns privately and securely within each home. This platform can capture and unite any type of time-series data into a full 360° view of the physical world. Data is transformed into a common information language that connects people, experiences, and real-time AI Assistant services." Learn more.
Labrador Systems. "Labrador uses 3D visual simultaneous localization and mapping, or SLAM, combined with depth sensors and bumpers on all sides to navigate through home environments, managing (we're told) tight spaces, ADA-compliant floor transitions, and low lighting conditions, although you'll have to keep clutter and cords away from the robot's path and possibly tape down troublesome carpet edges.  Labrador has designed a system of pallets and trays that allow its Retriever robot to carry out fetching tasks autonomously." Learn more.
VirtuSense.  "VirtuSense accelerates predictive insights allowing physicians, caregivers, and families to be proactive and patient-centric with Artificial Intelligence (AI) and innovative sensors. Predictive AI can make healthcare simple, affordable, and accessible without compromising the quality of care. VirtuSense's AI sensors detect movements and anomalies based on millions of hours of normative data to alert healthcare providers 30 - 65 seconds before a bed/chair exit occurs." Learn more.
SensorsCall.  "CareAlert uses powerful sensors with Artificial Intelligence to monitor environmental factors including motion, temperature, humidity, air quality, light, and sound, to deduce action using Machine Learning.  CareAlert is an app and an AI platform that continuously learns behaviors so it immediately knows when you should be notified. With time CareAlert becomes smarter: Depression detection, Medication verification, Recovery measurement, Alzheimer's assistance." Learn more.
Kalogon's Smart Cushion. "The Kalogon Cushion uses patented sensor technology to continually adapt to the needs of the user, giving people the ability to sit longer and pursue activities they were unable to before. Pressure injuries are one of the leading preventable causes of death and these sores drastically decrease a person's quality of life. Using intelligent redistribution technology, the Kalogon Smart Cushion eliminates direct pressure on sensitive areas, designed to not only accelerate the healing process of pressure injuries, but also prevent new injuries from occurring." Learn more.