You are here
Five Upcoming Aging and Technology Innovation Events
Wed, 10/24/2018 - 12:48 -

Laurie Orlov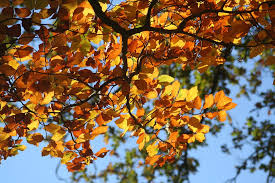 Go forth and network this fall. Especially for startups, but useful for long-time members of the field, going to events can reveal contacts that you may need or initiatives that you did not know existed. Over next few months, there are a number of events around the country that are worth attending if schedules permit and interest areas match. Useful, besides sessions themselves, are exhibit areas where vendors offer new and existing solutions for the target audiences of the attendees.  For those who cannot attend, check the exhibit hall online after the event if the organizers make that feature available.  Here are five events upcoming – the information provided from the websites of the organizers:
Leading Age, Philadelphia, October 28-31. "Make your plans to join us for the 2018 LeadingAge Annual Meeting and EXPO, where you'll join other dedicated professionals to exchange ideas, explore new strategies and master the latest best practices all while reigniting your commitment and dedication. You'll engage directly with colleagues to share, inspire and learn from one another, all in four productive days. Let's work together to be more nimble, better serve our country's older adults and best prepare for the upcoming changes in our field. LeadingAge is the trusted voice for aging—seize this opportunity to add yours." Learn more.
Aging 2.0 Optimize, San Francisco, November 14-15. "Get smarter, faster. We've thought through every moment of the Aging2.0 OPTIMIZE experience so that you can get the most value in the most efficient way. Hear about the lay of the landscape, proven best practices, upcoming trends and who's getting traction in the space. We've designed A) a main stage program with powerhouse speakers that will cover the most critical and timely topics B) an exhibit space to showcase the leaders in innovation and aging and C) targeted networking time so that you can make the connections you need to grow your business. If you're going to take time out of your busy schedule to go to one conference this year, we hope it's OPTIMIZE." Learn more.
The Gerontological Society of America Meeting, Boston, November 14-18.  "The national professionals in the field of aging the opportunity to learn the latest trends and development from industry leaders, build strategic partnerships to address aging challenges, and network with peers. GSA's 2018 Annual Scientific Meeting will take place November 14-18, 2018 at the John B. Hynes Veterans Memorial Convention Center in Boston, Massachusetts and will focus on the theme, "The Purposes of Longer Lives" chosen by incoming GSA 2018 President, Dr. David Ekerdt, University of Kansas." Learn more.
Aging Innovation Challenge, New York, November 29. "New York college students are competing in the Aging Innovation Challenge to develop a technology to help older New Yorkers remain independent and age in place. On November 29, five finalists will present their prototypes at a live event in New York City to compete for the grand prize and you are invited! See top innovations, network with industry experts in aging, technology, engineering, and health, and support young entrepreneurs as they showcase their innovations. An expert judging panel will evaluate the five finalists' innovations to determine which team will be named the winner of the first-ever Aging Innovation Challenge presented by New York State Department of Health and HeroX." Learn more.
Innovation in Longevity Summit, Washington, December 10-11. "Join us for a brand new event focused on the global innovation opportunity in the longevity market. With more than 90 years of combined experience and 35 national events, we'll reveal new learnings about the five key levers for success in this trillion-dollar global market. Innovation in the booming longevity economy can create dramatic savings, and new models for thinking about aging – for state, local and federal government, nonprofit partners, and companies. Learn what these are and how they contribute to the bottom line."  Learn more.