You are here
Four Technology Health and Aging Blog Posts from September 2018
Thu, 10/04/2018 - 08:48 -

Laurie Orlov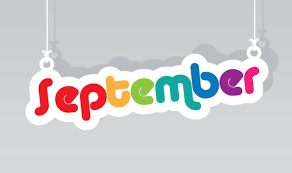 September always seems like a short month.  Not just because of the calendar, but because of the pace of return to California dreamer and tech breathless launches and device announcements, Facebook's 50 million user data breach – the usual.  Interestingly, healthcare data breaches are largely caused by insiders and cost $400+ per user data record breached.  What Facebook's breach will cost consumers – no one knows yet, but with that volume, it can't be good news for users.  Here are four blog posts from September 2018:
Investors continue to salivate over health tech. Rant on. So the first half of 2018 saw $3.4 billion invested in Digital Health (which means whatever you want it to mean.) And even when investments or company roll-ups are specifically about the Medicare population – frothy writers cannot bring themselves to use clear wording. So Optum acquires DaVita Medical Group and Humana acquires Kindred Healthcare. Gee, what do they do? Yes that is vertical integration in the continuum of care – specifically for health services to elderly Medicare recipients.  And the $146 million that went into PointClickCare – that is software for long-term post-acute care (LTPAC), another euphemism for what it really is – care of the elderly, generally in nursing homes.
During crises, hyperlocal social networking may matter most. It's that awful time – the hurricane season.  The time when the national hurricane center forecasts, repeated ad nauseum, are destined to frighten everyone, no matter how far from affected regions. The same broadcast can dwell on cones and paths, and almost as an aside, remind those in beach areas that the evacuation instructions are meant for them.  Reversing highway direction and talking constantly about evacuation sounds like a plan – but some observe that the distance required to evacuate to safety could be as much as 250-300 miles. So residents who will 'shelter in place' stock up on supplies and watch the 24-hour source of all fear – cable news, looking for guidance from Jim Cantore, that icon among storm trackers.  Read more here.
Speaking of September hype reporters want to believe. When Apple speaks, a puzzled market listens. When Apple announces, industries crane their necks to hear. Last week they announced two features of a new watch, ECG monitoring and fall detection. In July, Tim Cook apparently did not want to get into the world of FDA regulation. Well, that was then – or he just wasn't saying. In this new watch, both the ECG feature and fall detection have received FDA clearance within 30 days of applying, startling some observers who noted that closer to 150 days was more typical for a medical device.  Healthcare observers are concerned that false positives from ECG readings could propel people unnecessarily to already-overloaded Emergency Rooms. To date, the Apple Watch may have been of greatest interest to 40 year old males. Interestingly, 70% of cases of atrial fibrillation are among the 65+ population.  Does Apple really want the 65+ population to buy an Apple watch? As for the older adult with money?  Read more here.
Apple Watch sends signals -- ageism in the device and the company. Consider the Apple Watch fall detection age default.  Rant on. By now, and for most, no big deal, you may know that the Series 4 watch has fall detection. The setup includes your 'emergency contacts' acquired from your Medical ID, assuming you have Wrist Detection turned on.  Still with me? And perhaps you have also turned on the Health app (somewhere) and entered your birthdate. Still with me?  Assuming that Apple knows your date of birth AND it is 65+, the default setting turns the Fall Detection feature on – you then have to turn it off.  Which, since it is set to call Emergency Services unless you Cancel, might, as it has been with Apple Watch emergency calls, be a problem.  Read more here.
[Blog posts received in email can also be read in their original form on the website: Aging in Place Technology Watch.]