You are here
Insights from 2023 Market Overview Technology for Aging (1 of 4)
Tue, 01/17/2023 - 13:30 -

Laurie Orlov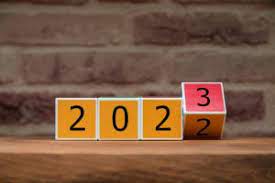 The 2023 Technology for Aging Market Overview is published. With the establishment of the term AgeTech at CES 2023, the formal interest in the market of offerings for older adults has now been established.  Investors are interested, startups are multiplying, and the landscape is favorable for new and intriguing offerings in the space.  And in some cases, the new offerings are coming from current players.  There are caveats, of course. Tech for all ages remains stubbornly difficult to use, whether it is the frequency of upgrades, the multiple steps to authenticate that the user is not a robot (including checking a box that one is not a robot!) and so it goes. We are not surprised at any of the barriers and pre-requisites we face to log on. And we know that new barriers are just around the corner.  But it is notable in 2023 that:
Older adults will adapt to change and adopt new technology. When an 88-year-old neighbor is filming fireworks with his smartphone, it is easy to see that times have changed. If an affordable technology can be found that meets a personal need (or answers a compelling question), these days, people will find it and get it to work for them. Remember that once we had encyclopedias – and now cannot imagine any update process that would make them useful. Could training be more readily found? Will all devices default to 'Accessibility' and security options that you must undo, rather than the other way around? 
The new, new thing will arrive and be useful. At the very end of 2022, a new offering, ChatGPT, emerged from OpenAI, funded in the billions by Microsoft and others, that puts online access to information in a smart new light – even Google is nervous about its possible future obsolescence, if this can eliminate the need for ad-fueled search, where it makes most of its money. ChatGPT has absorbed a great deal of knowledge and text understanding. Its answers make it sound so expert that it has schools (and businesses) worried about students and employees cheating.
In-home healthcare services will persist and expand. The dream of reimbursement for remote care became a reality during the pandemic. Telehealth services will remain to replace or supplement in-person visits likely throughout 2023, and Dispatch Health's in-home urgent care is now available nationwide. Remote patient monitoring (RPM) also moves more care into the home – and is expected to further evolve in 2023  – regulatory changes in the past year have begun to turn the adoption  tide. Older people, consumers of a significant portion of healthcare spending, will need and use many of the so-called digital health technology categories.  
Smart displays and interfaces will be ubiquitous. For older adults, touchless technologies and voice-enabled interactions are ideal, especially when accompanied by a display of large font text and engaging how-to-cook videos. Why? Because it is easier for them – turning frustration into a valued service world in which what you say should get you what you need. Voice interfaces will migrate to become expected infrastructure in smart displays and apps, added to every feasible appliance, device, and vehicle. They will have widespread use in independent and senior living, since many older adults will bring them along at move-in time.
Sensor technology shrinks – and changes form.  Sensor technology failed to meet its promise a decade ago. But the tech has changed – now sensors offer non-wearable, Wi-Fi and room-based fall detection (even in a steam shower). There are wearables that can predict the onset of stroke, track at-home blood pressure, as well as fit into Air Tags or Smart Tags that can pinpoint the location of a purse, phone (or suitcase) left behind or a person who is lost.
Caregiver shortages boost in-home monitoring. Fifty-three million Americans are providing care to someone with health or functional needs – in short, they are family caregivers. The intersection of three simultaneous trends of aging alone at home, the worsening caregiver shortage and worker turnover, means that interest in monitoring technology in the home will grow, including in-home hubs that can manage web cameras, sensors, smart doorbells or enable voice-first emergency response.
The absence of widely available tech training and support. It's not just seniors who need help. The proliferation of devices, especially smartphones, and their set-up complexity gave birth to Best Buy's Geek Squad's Total Tech Support (any device)  and $10 million of funding for tech learning platform GetSetUp. Today Papa has expanded its role from rides to healthcare to helping older adults with technology. The constant stream of new technology requires training and support – and spells profit for companies that can deliver it cost effectively.
Many tech offerings are still too hard to set up and use.  With the aging of baby boomers, newer offerings like Support.com (any connected device) will tailor messages to reach an older adult audience. Cyber-Seniors trains young people to be technology tutors for older adults. National efforts (like the OATS-AARP collaboration) will further attempt to make tech training available for older adults new to a technology in 2023. On the flip side, tech innovators should offer their own Accessibility options or Easy Mode – defaults or a quick set of options that can be expanded, or set up through  remote configuration by family for in-home tech.
View the full 2023 Market Overview Technology for Aging