You are here
July Blog posts -- fall detection, dementia tech, aging in place and more
Fri, 08/04/2023 - 08:39 -

Laurie Orlov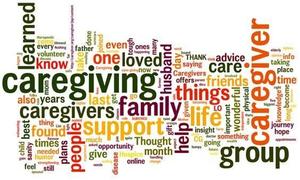 And in other news, CMS really wants older adults with dementia to remain in their homes.  The government agency seems to have given up on improving the quality or affordability of dementia care in senior living or nursing homes. The new GUIDE program will support caregivers and 'enable people living with dementia to remain in their homes and communities.' But is that the best setting for dementia care? No way to share meals with others, access staff-run activities, and build on the expertise of caring for people with dementia that the senior-related industries already established?  Never mind enabling caregivers to enter a robust job market away from their homes. Just asking. Here are the posts:
Fall detection – does the PERS industry detect market changes? Has anyone you know fallen and couldn't get up? If so, would you pick up the phone and call LifeAlert, the purveyor of those miserable ads on TV? This is not a fun company – read the reviews about working there. Philips launched its own Personal Emergency Response System (PERS) offering in 2005 through the acquisition of Lifeline Systems and gave up 16 years later, selling it to Connect America. Since then, Medical Guardian became a market leader ($100 million investment from WaterStreet), with Florence Henderson as spokesperson and Ruth Bader Ginsberg as a customer. And so some believe this is a viable (standalone?) market and believe that it has a low penetration rate into the potential market of worried older adults or their physicians and families.  Read more.
No surprise:  Data underpins care quality in senior living and home care. For too many years, high quality data about care of seniors has been elusive. Lack of standardization of technology platforms – or lack of care platforms altogether – hobbled the care industries -- senior living, home care, home healthcare. Yet the merger and acquisition of companies in other industries ultimately results in consolidation of data. Platforms matter—they enable data standardization which in turn fuels growth. Consider Jet Blue's interest in buying Spirit, getting planes and pilots(infrastructure) that match its current business. Consider Optum's acquisition of Amedisys home health business. Note its 2015 $72.5 million write off of a failed in-house software deployment process. No doubt, Optum's own data standardization business will help integrate Amedisys if the acquisition is improved. Read more.
Five tech offerings serving the family, senior living and home care continuum. The care continuum that serves older adults is an ignored reality. The stove-piping of care-related services is a myth. It is perpetuated in associations, venture capital and public policy lobbying. Examples: Some believe family caregivers are a standalone group that does not use care services. That committing to aging independently at home is a permanent decision, that home care is a parallel universe to senior living. Or that workers in each do not work in nursing homes. Reality check: Family caregivers may hire home care services. Or they move loved ones to senior living. Senior living companies (and families) augment limited staff with home care workers. And depending on health, wealth or financial planning, many older adults will one day move to nursing homes, where the worker pool matches that in the other care services. Read more.
Aging in place – what goes around comes around – again (and again). Long ago 'aging in place' terminology emerged with a different meaning. Forgotten now, it was briefly in Wikipedia to define the benefit of a continuing care retirement community where you did not have to leave the community if you required higher levels of care. And the term wandered over briefly to assisted living. But it eventually stuck as remaining in your own home through thick and thin. And in 2013, it was promoted on the book circuit by former HUD director, Henry Cisneros, about his 87-year-old mother – they were both insistent that she 'age in place.' Which she did, until she died after a fall, isolated in her huge house after all her neighbors had died or moved away. Read more.