You are here
Remote Care Technologies – What have they been, what will they be?
Tue, 03/24/2020 - 13:43 -

Laurie Orlov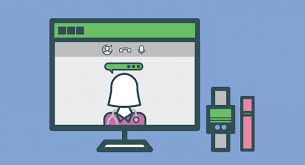 This past week offers updates to services, policy, and practice. Expect more announcements moving forward, but matching reimbursement for telehealth with in-person visits was a big deal. Many other changes have been put in place, eliminating co-pays, adding coverage for telehealth for those without insurance, and many others many of them state-by-state (see Florida and California, for example). Senior living companies are readying telehealth services (see Holiday Retirement) and no doubt more will follow.
Previously limited categories expand to span multiple remote care services. Lots of chatter is underway this week about Telehealth, Remote Patient Monitoring, remote care technologies for senior living (where no visitors are allowed). Consider the HIMSS rebranding of one company, Wellsky, formerly Mediware,rebranded as Wellsky, but also renamed home, companion, private duty care as 'personal care.' This is an acknowledgement of the emerging reimbursement of some home care services by Medicare Advantage. Note United Healthcae's reimbursement of E-Visits and Virtual Check-ins (including Medicaid patients until June 18).
Remote patient monitoring (RPM) gets a boost…In the time of Covid-19, in-person patient monitoring becomes nearly impossible unless the patient is in a hospital bed. Thus the FDA has expanded the ability to remotely monitor "clinical electronic thermometers, ECGs, cardiac monitors, ECG software for over-the-counter use, pulse oximeters, respiratory rate or breathing frequency monitors, non-invasive blood pressure monitors and electronic stethoscopes" used in home settings. Meanwhile, the demand for in-home telehealth skyrockets.  
…But what about remote engagement technologies? A number of companies fall into the category of care collaboration – while some vendors are making these offerings free during the pandemic, including Outpatient, Iamfine, Vital Care Family App, LifePod Family Caregiving Support, Ageless Innovation Pets and undoubtedly others. Engagement of family members in remote care situations like senior living, or at home long distance – why not reimburse these for the duration of remote telehealth, RPM, and similar reimbursement. And if not now, when?