You are here
Six new technologies for health and aging in place -- June 2017
Mon, 06/26/2017 - 10:02 -

Laurie Orlov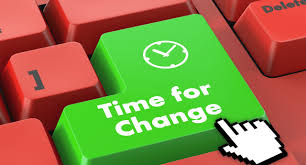 Recent announcements, interesting offerings are worth a look. AARP recently completed the judging process for its Innovation Champion Awards; and upcoming, the Boomer Venture Summit in Berkeley in July, will select business plan startup winners – see last year's winner.  Here are six technology-enabled offerings (some in market, some in process of getting to market) that can be helpful to older adults and those who care for them and about them (listed in alphabetical order): 
Freeus Belle+.  "Freeus, LLC announced their new 3G emergency alert pendant with fall detection, GPS and WiFi: Belle+TM. Belle+ offers users the ability to get help anywhere in the US along with the added peace of mind of fall detection and location technologies. At home or away, if the unit detects a fall or if users press the button, Belle+ connects with specialists at a UL-Listed, CSAA-Certified Five Diamond central station. Specialists can speak with the user via powerful two-way voice built into the unit, locate the user and view user-provided information, and specialists can send emergency personnel or loved ones to assist the user, depending on what is needed." Available now. Learn more at Freeus.
Harvey. "Founded by Kyle Hill, previous founder of now-defunct tech-enabled home care company, Home Hero. "Harvey is the leading telehealth provider of integrative medicine. We offer virtual consultations with functional and naturopathic doctors, in-home lab testing and natural therapies to help optimize your health and wellness." Available now. Learn more at GoHarvey.
HomeEXCEPT. "Grand Prize Winner of the AARP Innovation Champion Award, Smart Sensors for EXCEPTional Peace of Mind, a platform that allows family members to monitor loved ones by using thermal sensors and artificial intelligence to track movement." Pre-Order. Learn more at HomeEXCEPT.
MedHab.  "MedHab has developed a new, patented technology in the medical device field affording medical care prescribers (Orthopedic Surgeon and/or physical therapist) the ability to customize the rehabilitation protocol to meet each patient's needs. StepRite® is a wearable device that has the capability to measure body weight, pressure, gait, flexibility and thermal sensing of lower extremities using pressure sensing and accelerometer technology." Not yet available, as prescribed.  Learn more at MedHab.
NeoFECT. "The company's flagship device, Rapael Smart Glove system includes an exo-glove with built-in sensors and artificial intelligence software to help patients with neurological and musculoskeletal injuries regain their hand mobility. The Rapael software creates game-based training tasks. The learning schedule algorithm automatically adjusts the difficulty level based on the patient's range of motion and goals. This ensures the patient continues to stay challenged, at the same time, creating a positive, encouraging environment." Prescribed. Learn more at NeoFECT.
Spry Health.  The firm received $5.5M Series A funding, led by Grove Ventures, in June to commercialize its disease management platform. "We are excited about the prospects of transforming healthcare using novel streams of clinical-grade data generated from patients in the home setting" says Guy Resheff, Partner at Gover Ventures: "The Loop is Healthcare's Holy Grail, enabling continuous vital sign monitoring of high-risk patients in a non-invasive way.  PJ, Elad, and their team of experts in optics, signal processing, and machine learning are extracting and refining the most important data of all--health data." Prescibed. Learn more at Spry Health.