You are here
Six Offerings from 2018 What's Next Business Boomer Summit
Thu, 03/29/2018 - 11:41 -

Laurie Orlov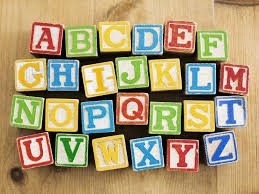 The 2018 Boomer Business Summit, now in its 15th year, built this year's conference as the 'Blueprint for the Longevity Economy'. That blueprint depends on the enthusiasm and foresight of innovators and leaders of technology companies that focus on the boomer-senior market, increasingly offering Voice First interfaces to new capabilities. Here are Six offerings from companies whose founders are passionate about serving the needs of older adults, those who care for them and those who serve them. All of the material included here is from the firms, listed in alphabetical order.
Kanega Watch. "Patent-pending battery system in the band, you never have to take your watch off to charge – and unlike Apple watch or Samsung Gear, we don't require a smart phone (because it's built in). We combine cellular, Wi-Fi, GPS, BLE (for hearing aids and telemedicine devices), an accelerometer for automatic fall detection, and continuous speech to provide an active medical alert that works anywhere, along with data-driven artificial intelligence that learns the wearer's lifestyle (think "NEST for people") to provide predictive, preemptive support." Voice First. In Beta. Learn more at UnaliWear.
LifePod. "LifePod's patent-pending innovations go beyond the capabilities of popular smart speakers to create an easy-to-use, interactive voice service optimized for seniors as they age-in-place and their caregivers, offering unique, two-way voice architecture and service that will initiate dialogs with senior users based on caregiver-configured menus. Powered by advanced AI and machine-learning to bring new insights into a senior user's condition, daily activities and behavioral trends." Voice First. In Beta.  Learn more at LifePod.
Livpact. "Personalized Care Engagement Platform provides a robust, yet simple way to facilitate coordination, communication, monitoring and service provision for caregivers and their loved ones directly from their phone, tablet or computer. A Personal Care Team - comprised of primary and secondary caregivers, family and friends and members of the clinical team - is a central feature of this network.  For coordination and communication among this team, we offer role-based access and voice-enabled features powered by Alexa and Google Home." Platform. In Market. Learn more at Livpact.
MyNotifi. "A medical alert wristband that notifies family and friends automatically via an easy-to-use smartphone app if your loved one falls. They can keep living the active life they love. You can rest easy knowing you'll be instantly notified if they ever need your help. The MyNotifi app is preloaded with several mobility exercises to increase strength and improve range of motion. iOS and Android. Sends reminders when battery charge is needed." Wearable. In Market. Learn more at MyNotifi.
Marvee. "Founded by tech professionals and caregivers focused on bringing the best voice-designed solutions to the over-50 population and the communities that surround and serve them. The AskMarvee capability includes Morning Beacon, Social Visit, Call Me, and Family News.  The company also offers a 'Community Platform' for turning paper into voice content bringing community news, daily menus, activity calendars, and surveys to community members upon voice requests and provides Voice First Consulting and training for communities and businesses." Voice First. In Market. Learn more at Marvee.
Onist. "Platform that securely connects family members and their existing professionals around a complete view of their net worth including important financial documents. Platform multi-generational family financial management, connecting families and storing important financial documents. For professionals, Onist connect a firm to not just one client, but their entire household from spouses to the other generations and the other professionals they work with. Identify and mitigate the risk of losing clients across generations." In market. Learn more at Onist.