You are here
Six technologies from American Telemedicine Association (ATA) 2017
Tue, 04/25/2017 - 10:34 -

Laurie Orlov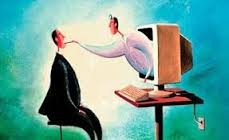 In 2017, has telehealth and remotely-delivered care evolved? Compared to our published research dated 2011, times may have changed. As surveys have indicated, the healthcare industry is interested and more committed to mainstream use of telehealth technologies.  And telehealth vendors want to help doctors and patients gain mutual benefit of care provided at home versus hospital, especially to lower care delivery costs; augment care for patients in locations far from a specialist or during off-hours; and continue growing the ability of patients and families to self-monitor chronic disease.  In 2016, CMS published a list of covered telehealth services, and no doubt commitment to cost reductions (and reimbursements) in the coming years will result in an expanded list and further industry commitment.  Perhaps ATA's smaller conference will evolve to become part of other sets of conferences, like Connected Health in Boston or part of the ever-growing HiMSS conference collection.
Demonstration showcase simulated the remote care process. The Simulation Showcase and Experience Zone was set up at ATA to demonstrate scenarios of care in which remote consultation could be effective. The setting included demonstrations of such long-time senior-focused technology offerings like GreatCall, Breezie, and It's Never Too Late (iN2L). In addition, ATA offered a showcase for tech offerings that could help older adults in multiple health-challenged circumstances receive remotely-provided care.  Here are six of them in alphabetical order – with material from the companies:
Bewell Connect. Part of French medical device company, Visiomed, BewellConnect has been launched in Boston with the objective of "informing the future of health care by providing patients with alternative solutions that aim to help reduce the number of visits to the doctor, lessen the probability of hospital readmission, curtail health risks, promote prevention through daily self-monitoring, and streamline the communication with medical professionals since the patient is more informed of their own body."  Includes an app to monitor information from the product line.  Learn more at Bewell Connect.
MedPod.  Suite of technology-enabled offerings ("augmented medicine") to help provide care outside of a hospital or doctor's office. "Medpod seamlessly integrates to improve treatment outcomes. By coupling a pioneering platform with a spectrum of flexible, versatile and seamless medical access points (MAPs) powered by best-in-class medical and laboratory devices, Medpod enables the deployment of a whole new breed of healthcare solutions and delivery environments, including: Mobile Medical Cart, Mobile Medical Center, and MobileDoc."  Learn more at MedPod.
TripleCare. "TripleCare is a telemedicine-enabled physician group. Our team of doctors utilizes two-way video and digital diagnostic equipment to bring care directly to patients' bedsides in nursing facilities. This creates numerous benefits for your facility, your patients, and your economics.By putting the TripleCare system in place, the Company's clients have increased their census, reimbursement, and patient satisfaction across the board. TripleCare's physicians have treated thousands of complex medical conditions onsite, avoiding a hospital admission over 80% of the time." Learn more at TripleCare.
Vidyo. "The Vidyo VirtualDesign service ensures success for care providing organizations looking to implement effective and sustainable telehealth programs. VirtualDesign is comprised of a proven repeatable framework for telehealth program design and is complemented by live coaching from experts with years of experience and expertise in building and deploying successful telehealth programs." Learn more at Vidyo.
VivifyHealth. "Core platform functionality includes easily modified care plans, biometric data monitoring, video education, video conferencing, text-to-speech, and more. The engagement tactics and educational tools utilized are varied and customized to each population segment or individual thereby delivering higher quality and more cost-effective care. Vivify's back-end caregiver portal is equally intuitive and allows clinicians to efficiently and proactively manage the complex workflow of remote care for virtually any clinical condition.IRB-study results confirm readmission reductions by over 65% plus compliance and satisfaction levels exceeding 95%. The Vivify solution, including home care kits, can be used by patients well into their 80's and 90's."  Learn more at VivifyHealth.
Zipnosis. "Leading health systems are bridging the gap between traditional telemedicine and virtual care with Zipnosis. Our collaborative approach to client relationships means we work with you to assemble a combination of access points, technologies and services tailored to your health system. The Zipnosis platform gives you a simple way to provide personalized online care, meeting the diverse needs of your patients. It features traditional telemedicine tools combined with forward-looking virtual care technologies and a variety of options for integrating with existing clinical and operational systems." Learn more at Zipnosis.