You are here
Tech-enabling the future of Villages
Mon, 10/25/2021 - 12:28 -

Laurie Orlov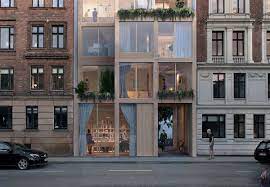 Beacon Hill Village created a concept out of need... Long ago, the topic of aging in place was born within the pioneer community of the 'Village' movement -- Beacon Hill Village.  Judy Willett led the way 19 years ago in Boston to help neighborhood seniors stay in their homes longer. That's not a small trick if you consider that Beacon Hill is a neighborhood of steep cobblestone streets, no easy-in subway stop, and --- argggh – every year, residents, most in their 70's at that time -- must cope with winter! Today Beacon Hill Village has 400 members who benefit from aggregated services that include "social clubs, weekly exercise classes and lectures, transportation to doctors' offices and grocery stores, and access to reduced-fee home medical care and home repair services."
…Which launched a movement that persists today. Nationwide there here are 285 of these villages open or in development across the country – some now members of the Village2Village Network – the association which helps communities that want to set up their own villages.  So there is a map and plenty of these villages out there today. The Village concept sounds really appealing to those wanting to stay in there homes and it should/could support many years of a fairly healthy life. What tech help, perhaps it could keep the Villagers in their homes longer? A great alarm system (moisture, smoke) and home security provider, a tablet computer (less maintenance) and low-cost carrier service for broadband, plus enabling voice first technology that could mitigate loneliness and provide a variety of daily interactions.
But is a tech chasm growing in the Village? As the participant population ages from the 70's into their 80's and beyond, the need to be connected to the outside world may extend beyond today's list of services. One small example is the accelerating pace of tech change in smartphones, which are extremely useful to, if not yet 100% usable, by older adults -- and the market of younger buyers may be reaching saturation anyway. But a new version of a manufacturer's phone will be available each year -- you can count on it, even if your contract won't permit you to have it. Along with smart speakers, tablets, wearables, and ever-more-useful websites and apps, is a tech train racing past the villagers, presenting a mystifying menu of connection options? That train raced past the senior housing population during Covid, and senior housing providers today are trying to catch up.  The members of the V2V Network should consider whether Geek-like squad access and assistance is on the list of must-have partnerships and offerings.
Consider other new offerings for the next generation, Village 2.0.  Add a smartphone for those out-and-about, along with appropriate training  to enable hearing turn-by-turn walking and driving directions. Use them for taking pictures, viewing videos, playing music, or finding drug stores and markets. Add a smart wearable for frailer and older adults at risk of falling or getting lost. Add hearables from Best Buy, Bose or Wear&Hear for amplification, and large screens for vision enhancement. Consider a non-tracking search tool that protects individual privacy.  Andrea Cohen, Founder of House-Works, the original home care provider for Beacon Hill Village, offered more suggestions for the future of Villages that could make a difference for members: "Add new clinical services for villagers with dementia such as AlzBetter; enable video chatting with a nurse using PocketRN, or hand-deliver meds using a service like Capsule."