You are here
Ten Technology Offerings From CES 2019 - Beyond Gadgets
Thu, 01/10/2019 - 13:28 -

Laurie Orlov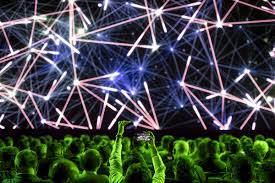 Bright Lights, thick smoke, constant walking and avoidance maneuvers.  After taking a year or two off, returning to CES is a chore and a revelation – it clearly is the major event for new technology announcements. Gadgets, yes, too many smart wearables, including underwear, too many near misses of being run over by gangs of oblivious young guys staring at their phones. If there was a key trend in all of this racket, Sleep has become a tech obsession, the uptake of Digital Health is almost here, new variants of companions and assistants were pervasive, including Google Assistant inside everything and Amazon voice devices everywhere.
Self-service increasingly matters in unexpected health categories. As with nearly every 'service', we want to serve ourselves, no matter what. One day soon, onset of a stroke can be detected (Celloscope) when your smartphone watches your face droop as you read your email. A robotics company, Intuition Robotics, launches its cognitive AI Q' for 3rd party companies to use as a digital companion agent, for example, in a car. In subsequent posts, others will be noted from the exhibit hall books, but for now, here are 10 other new companies/new offerings in alphabetical order from CES 2019 with content from their own press releases/sites:
CarePredict Home. "CarePredict, the leading digital health company that provides preventive healthcare solution for senior adults announced today the launch of their direct-to-consumer product, CarePredict Home, at CES 2019, the world's largest consumer technology show. CarePredict was the first-to-market to use machine learning, smart wearables, and unique kinematics to quantify daily activities performed by older adults and predict health conditions including increased fall risks, depression and urinary tract infections (UTIs.) After proven success in several senior living communities across North America and Japan, CarePredict will drive their technology's use for in-home senior care."  Learn more at Care Predict.
Essence Umbrella and Care@Home Communicator. "Essence, the leader in IoT-enabled connected-living technologies, announces the release of Essence Umbrella, a two-way, voice-communication personal emergency response system (PERS) designed to help organizations, schools, and universities keep staff and students safe. The Care@Home Communicator leverages voice recognition technology to give seniors access to emergency response by using the most seamless interface of all – their voices – from anywhere in the home. It's supplemented by the emergency pendant advanced (EPA) fall detector for use both in the home or on-the-go, which automatically notifies emergency personnel in the case of a fall, opening a two-way communications channel directly with a trained EMT." Learn more at Essence.
EyeQue Vision Tracker. "EyeQue®, the leader in smartphone at-home vision tests, today announced the EyeQue PDCheck™ – a fast, convenient, and highly accurate method for measuring your pupillary distance (PD), a number critical in obtaining great-fitting eyeglasses, yet often not included in an eyeglass prescription. PDCheck uses a patented method, combining a unique set of eyeglass frames and a smartphone app to capture PD instantly. The EyeQue VisionCheck is the world's first automated optical refraction device built for consumers to measure and track their refractive error and order eyeglasses with the results."  Learn more at EyeQue.
Leeo Ping. "Leeo Ping is a sensor enabled service that helps reduce the challenges of independent living, at home or in a community. Ping enables family, close friends and caregivers to create a private mutual aid network, a trusted circle. With the Leeo Ping service and Leeo Smart Alert platform, you and your trusted circle are safer and more connected. It's easy for all ages to create a trusted circle to watch out for each other. "The Leeo Ping trusted circle provides at-a-glance traffic light status of you and your loved ones whether at home or away", said Johnson Agogbua, Leeo CEO. "Combined with Leeo Smart Alert nightlight, you and those you care about can be safer and more connected." Learn more at Leeo.
Nuheara. "Nuheara is transforming the way people hear by creating game-changing hearing solutions that are accessible and affordable; the firm is pleased to announce the launch of IQbuds MAX™, a ground-breaking premium hearing product. IQbuds MAX™ will become the flagship product of the innovative IQbuds™ range. Building on all the features currently available with IQbuds BOOST™, IQbuds MAX™ has triple the hearing capability (utilizing three microphones on each ear), five times the processing power and a world first Hybrid Active Noise Cancelation system." Learn more at Nuheara.
Numera. "Numera PERS-4200X console together with compatible PERS wearables and home sensors form the Numera Home Safety Hub suite of products combines information from sensing devices like CO and smoke detectors, motion detectors, and window-door sensors with alerts from wearable personal emergency response devices in a single PERS (Personal Emergency Response Solution) console for seniors or others needing support while living alone." Learn more at Numera.
Ohmni Labs. "Ohmni is a fresh approach to telepresence that's designed specifically for homes and families. Ohmni makes it natural and effortless to join in and share experiences like cooking with mom, family dinner, movie night or game day with dad -- across any distance. The team at OhmniLabs studied families around the world and found that these "shared experiences" were what people missed most since standard video chat was too cumbersome to enable these richer interactions." Learn more at Ohmni Labs.
Philips Cares.  "Philips launched Philips Cares in the U.S. to help family caregivers be there for their aging loved ones, easing and enriching their aging journey by leveraging digital technology. Whether caring for a loved one or for themselves, Philips Cares Aging & Caregiving service is a digital experience that enables people to easily form and activate a care circle of trusted family and friends, access meaningful insights into their loved one's wellbeing and receive notifications about care.  Now through the care circle, caregivers can stay informed and connected through the Philips Cares digital experience. Learn more at Philips.
Welt Wellness Belt. "Powered by Samsung, Samsung's smart belt looks indistinguishable from a standard belt, but contains an array of sensors packed into the back of its buckle and a micro USB port for charging on its side. Measures the time of sitting relative to the total wearing time. Acceleration sensors inside the buckle pass a dedicated algorithm, which estimates the sitting time by measuring the inactivity time every 30 minutes. WELT's unbelievable battery life allows you to stay in style without having to charge constantly. Charged through a micro USB port, one full charge lasts for more than 45 days (varies by usage). Intuitively organized into one screen, there is no need to stress your brain over raw data that isn't meaningful. WELT does the analysis for you and provides health insights and warnings so you can focus on staying active. Learn more at Amazon.
Widex Battery Free Hearing Aids. "WIDEX EVOKE featuring WIDEX ENERGY CELL technology will debut at CES as the world's first battery-free* hearing aid. Available the summer of 2019, this new technology is built on the revolutionary WIDEX EVOKE platform to provide superior sound quality, while liberating users by leveraging the benefits of WIDEX ENERGY CELL technology. "With WIDEX EVOKE featuring WIDEX ENERGY CELL technology, the world will finally get to see its first hearing aid powered by fuel cell technology," said Jeff Geigel, President, Widex USA. "Most hearing aids today use batteries or battery chargers connected to power outlets. Our new hearing aid will require neither. This is exciting new technology that will be hassle free for the user while providing superior sound quality and app control that makes the hearing aid easy to manage in any setting."  Learn more at Widex.
[NOTE: If you are reading this in email, read it on the website: Aging in Place Technology Watch]