You are here
One last look at 2022's important changes before CES
Wed, 12/28/2022 - 13:56 -

Laurie Orlov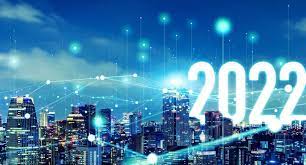 CES begins next week – but never mind – what mattered in 2022? The press releases for next week's 2023 Consumer Electronics Show are stacking up. These will be featured in blogs over the next week or two. Weird and wacky, teeny-tiny, virtual, augmented, robotic, metaverse-y – remote this-and-that. Invented by young and old, the result of competitions and criteria – for example, consider Eureka Park. They can be shepherded by organizations like AARP, appear in international exhibits like the Swiss pavilion, the Korean and beyond. For those attending, tennis shoes will be required. But before we dive into the startups next week, here is one more look at 2022 – what was notable that could/might/will serve and help older adults?
3G-5G cutover – an opportunity for a new (more useful?) 4G cell phone. This was discussed earlier in the year – devices that were only compatible with 3G networks were being phased out. Deadline is December 31, 2022, for Verizon – other carriers already switched. For older adults, that included the following potentially obsolete categories: Medical alert devices (fall detectors, communicators, etc.), fire alarms, some smart watches, E-readers, and GPS trackers. Carriers hopefully notified the owners (or resellers) who offered a free replacement device, and in general this has been viewed as no big deal (we'll see!). If an older adult user is impacted, the older device stops working. Yuck. Was this an opportunity to switch to a smart(er) phone? Pew and AARP smartphone statistics in 2023 may verify.
OTC (Over-the-Counter) Hearing Aids approved for sale direct to consumers. This was actually a foot-dragging travesty. Congress ordered the FDA to approve this in 2017. The hearing aid manufacturers, already consolidating down to five, kept their prices so high ($3500 per uninsured ear) until 2022, while lobbying the FDA (no doubt with nit-picking detail). Imagine the hearing aid websites describing the price as $5 per day to make it seem like a deal. The high price? It was the cost of R&D for a small customer base. Okay, sure. Meanwhile, the OTC hearing aids, starting at $199, can be purchased without an audiologist assisting, inside a retail store or online. Customers with severe hearing loss will still need an audiologist – the traditional hearing aid reseller. Hearing aids will still be a torment for those struggling with smartphones, which is the primary adjustment device. And basic Medicare still does not cover, although Medicare Advantage plans (like United Healthcare, for example) in some locations do pay some. Go figure.
Wi-Fi Enabled Fall Detection – and other room-smart changes. Without a wearable on the body (like a PERS pendant or watch), it is now feasible and may even be desirable to detect movement, non-movement and falls using Wi-Fi-enabled in-room sensors. It's a good start down the path of making physical property smarter about older occupants. Given the pace of baby boomers aging into their 80's and beyond, we may soon be at the stage where housing developers, particularly 55+ 'Proptech' visionaries, will build in technology that can meet the needs of older adults.
AI Everywhere, including in senior care. Possibly the biggest change yet to be fully realized may be the advent of embedding AI in senior-focused technology. This could be an enabler for differentiating behaviors among users in senior housing, hospitals and nursing homes. It could mean identifying issues before they become problems, problems before they become disasters. Mrs. Smith falls all the time, maybe an intervention in advance of a fall? Mrs. Smith, don't get up – someone will be by to help you. Mrs. Jones has repeated UTIs, wanders at night – AI software has accumulated the patterns of her behavior to enable intervention before the bad night time fall or exit from the premises. Will AI enablement help senior living achieve just-right staffing at a given time or location? Will predictive analytics from the accumulated sensing about behavior finally bring efficiency, better service, more appropriate pricing and more confident families? Will these technologies move senior living from a food-and-furniture paradigm to AI-enabled tech service delivery? And what about the newest AI innovation to outsmart people, ChatGPT? More on that in the new year.
Apple and Google innovations begin to matter – and then there's Amazon. Apple in 2022 inched towards the Matter interoperability standard for smart homes, and Google did so as well, which may help ease installation and follow-on support of multiple device types in the future. And Google has embedded the very smart Google Assistant into wearables, including machine learning built into Fitbits and Pixels. Meanwhile over at Amazon, multiple new features were announced in 2022, including much silliness (Star Trek trivia and fun sounds in the weather update). In comparison to Apple and Google, Amazon targets older adults in its offerings. That includes the Show display devices on a kitchen counter, improvements to drop-in calling, call captioning, video call support in multiple languages, 10 remote caregivers collaborating through Alexa Together.