You are here
Aging in Place Technology – Four Blog posts from April 2018
Wed, 05/09/2018 - 09:48 -

Laurie Orlov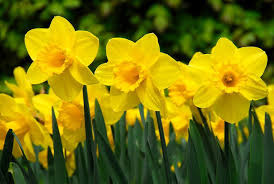 April showers, daffodils and other flowers.  Depending on where you went in April you could experience spring multiple times – each time buds and birds emerging. With them, much news about technology, the good, the bad, the ugly, and the smug – not sure that so much time to look at and listen to Mark Zuckerberg's confession felt like a positive.   It did make one wonder how long Facebook has known which of its "2 billion users" are the 87 million fake profiles – and are those counted in the data used by advertisers?  At any rate, here are the four blog posts from the month of April.
Time to worry much more about data privacy and profiles. The irony, the irony – everyone saw Europe's data privacy initiatives.  Why has this taken so long here? In a word – lobbying. The congressional hearing droned on. Mark Zuckerberg tried so hard not to sound condescending towards his techno-light questioners about the so-called 'Facebook Scandal.' Which could have been the Google scandal, the Twitter scandal, or eve Amazon -- consolidation of industry players and using the data to sell them (or make ads 'more effective') or as with Amazon, sell them more stuff. The real scandal? Not the Cambridge Analytica role, which didn't exactly sneak around in the long-time and paid analysis of Facebook data. The real scandal might be last year's $30 million of lobbying spent to avoid controls (and user protection) actions like those in process in Europe. Learn more.
Moving beyond the pilot -- technology, services, organizations. Search for the word 'pilot' on this site. That is an interesting search – pages and pages of Start Me Up pilots in tech, programs, initiatives large and small, all linked, no doubt to corresponding media spend and press releases.  Think back on the cycles of tech deployment.  Remember the Alpha test, when the product barely worked at all.  After those bugs were uncovered by testers who had scripts designed for successful outcomes, it is time for the Beta test – where selected prospective users are identified, put the offering through its paces, under an assumption that the pilot will be converted to permanent deployment. Learn more.
Technology design for all -- predicted in 2011, in-market in 2018.  A long time ago (7 years this month) in a tech world far, far away, a report sponsored by then-AARP executive Jody Holtzman predicted that technology change would deliver a new user experience. The concept was referred to as "Technology Design for All" -- defined as 'User experiences that appeal to all age groups, persisting across versions and devices.'  According to the report Connected Living for Social Aging, which was published 7 years ago this month, the future was predicted. It is worth a look back -- note that it did happen just as described. Consider smart speakers (the Echo was launched in 2014), IoT boxes, phones, tablets, PCs, Macs and all cloud-based software.   These work without the need to download and upgrade on Patch Tuesday, though privacy improvements are the next big technology hurdle.  From the report, with the chart giving an italicized nod to tech of 2018. Learn more.
Five Technology Offerings for Older Adults. Tech companies and their partners continue to propel forward, with new ideas, innovations, products. Consider that April offered up the winners of the Stanford Design Challenge – a computer-integrated bicycle handle with blind spot warning and fall detection and emergency alert. Stay tuned for more innovation events upcoming, including the new business plans presented at the 2018 Silicon Valley Boomer Venture Summit in June. Learn more.