You are here
Five blog notes from September 2023 Aging and Health Technology Watch
Wed, 10/04/2023 - 08:08 -

Laurie Orlov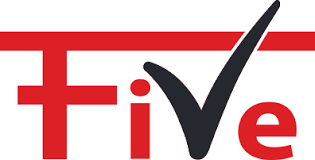 Setting the stage for The Future of Care Work research.  Did you know that the number of workers per social security beneficiaries continues to shrink? That two-thirds of doctors and nurses are experiencing moderate or a great deal of burnout at work.  That over 85% of US adults suffer from one chronic illness.  That 33% of those aged 85+ have Alzheimer's or dementia?  These points and more are the backdrop for the upcoming November report, The Future of AI and Care Work. Meanwhile, here are five points from September, 2023.
Time for AI in healthcare? AI hype, fear and loathing are on the agenda. Today marks the 10th month since the near hysteria surrounding the arrival and rapid adoption of ChatGPT. It struck fear into the hearts of many, redirecting programmers (see arrival of Google Bard). Forrester's CEO George Colony just predicted the death of search and the web as we know it – his American Airlines flight experience is instructive (see the GenAI Imperative). The Gartner hype cycle on AI is now published – and predicts, of course, a future plateau in generative AI. And finally, to cap things off, today the big guns of the tech industry, will spend seven hours behind closed doors discussing how to regulate AI. Read more.
Five innovations to benefit older adults and their care providers. Older adults and caregivers are served by a number of offerings and events. And CES 2024 is still more than 3 months away. Events are ahead like Aging 2.0 Optimize in September in Lousiville, LeadingAge's Annual Meeting in November in Chicago, and the What's Next Longevity Innovation Summit in December in Washington. Each of these will no doubt feature startups of services and technologies, many incorporating AI) in multiple areas. In the meantime, here are five recently announced innovations and services for the older adult marketplace worth checking out: Learn more.
Aging 2.0, from very small to very big. Begun in 2012 through the efforts of Katy Fike and Stephen Johnston. The goal: address the biggest challenges and opportunities in aging. In 2021, Aging 2.0, at that point with "40,000-plus innovators in 130 chapters across 31 countries," was acquired by the Louisville Healthcare CEO Council. Despite denial that this acquisition was not changing the mission, it has migrated from its long-time loosely connected chapters with a few members here to a thousand there. Louisville ownership has transformed both its members and sponsorship -- senior living, skilled nursing, healthcare, insurers. Here are five exhibitors/content from the Aging 2.0 Optimize event beginning today in Louisville:  Learn more.
Nomo Smart Care, a consumer kit for family caregivers. Nomo International, Inc. announces the first-of-its-kind smart technology for the millions of people providing personal care to family members, especially those facing health challenges. Now live on Walmart.com, Nomo Smart Care is designed for seniors who want to live at home while maintaining their independence, and for their family members who worry about their daily well-being. Nomo Smart Care's proprietary smart technology products connect families and friends through an app with their loved ones in need. The Nomo Smart Care Essential Care Kit creates simplified digital solutions to enable caregivers to stay connected and assist their loved ones with everyday general well-being, allowing for them to know more and worry less. Learn more at Nomo Smart Care.
Link-age Launch – to connect silos across the care continuum. Link-age announced today the creation of a new connected company, Link-age Launch. Link-age Launch will seek to accomplish the following: solicit new ideas in healthcare from around the globe; vet and validate new program and service concepts; assemble development teams from industry leaders; pilot new initiatives across its expanded ecosystem; and take a lead role in scaling winning projects to the broader market. Learn more at www.linkagelaunch.com.