You are here
Five tech and aging blog posts from October 2019
Wed, 11/06/2019 - 12:16 -

Laurie Orlov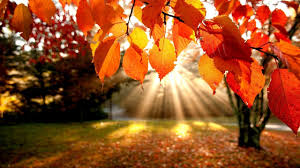 October was a long and extravagant month for the tech market.  Between trade events, including the Connected Health Conference in Boston, LeadingAge in San Diego, HLTH in Las Vegas, the Aging 2.0 Revolutionize Conference in Boston which was highlighted by the reveal of Venture Capital investor Dominic Endicott's $2 Trillion Age-Tech market size, making the Consumer Technology Association's $29 Billion look cautious. No doubt there were also many smaller events throughout the country. Here are the October blog posts:
AARP research highlights changes in technology adoption.   What a difference more than a decade makes. Consider a long-ago AARP document that examined technology use of the 65+ population. Remember Healthy@Home in 2008? You probably don't, but you should read it. Kudos to Linda Barrett who led the production of this milestone report.  The iPhone had just been released in June of 2007, so this survey did not ask about smartphone use – there was no Digital Health (a "check engine light for your body!"); the Longevity Economy hadn't been invented; Fitbit was a 2007 new clip-on tracker, and Facebook was still a campus toy. The survey was fielded in December of 2007 with a population of 907 adults aged 65-98 (the mean age was 74). This population is rarely surveyed today, despite the growing lifespan of the 65+. Much was revealed, though it is another example (as if we needed one) that the more things change, the more they don't.   Read more.
Hearing aids should appeal to those with significant hearing loss.  It's a given that hearing loss interferes with communication – which itself is a risk for social isolation – as well as fall risk and dementia.  Ironically, according to the recently published and comprehensive MarketTrak10 survey, the decision to wear them is so often delayed years – the delay resulting from excuses like "hear well enough; can't afford; too expensive; no coverage."  Given the associated risks and isolation from delay, it is surprising that until recently, the devices were well-matched with the excuses.  What's changed to overcome all of these excuses? Read more.
Announcements of new offerings are arriving – will they/can they be used? Hopefully these 5 will offer benefit that can and will be realized by older adults. Writers of these 2019 articles about the topic are not so sure that new technologies for this population may not be reaching their intended audience. That can be due to a variety of barriers, including fear that they are not using them properly (UCSD study), lack of internet access (which would limit awareness), low technology literacy (TechCrunch), including lack of familiarity with terminology, and physical challenges (research from MPDI). Here are five new technologies that could provide benefit to older adults – content is from the companies.  Read more.
You are increasingly likely to have a wearable -- around your neck or on your wrist. You may collect your own data for your own tracking and use.  For those who see a wearable in a health context, they may be disappointed to know that their doctor doesn't seem to care or know what to do with your heart rhythm data.  But you can gain great benefit from tracking your performance (exercise, heart rate) – competing with yourself, and feeling the satisfaction from any improvement over time.  What are the benefits of wearables today -- and in the future? Read more.
How much time do we spend setting up our 'smart' phones?  Every few years, I change phones. In the past, Android-to-Android, I wasted at least a full day customizing all the 'improved' features the way they were on the previous phone, setting up home screens, eliminating bloatware, and downloading apps that did not properly convert.  This time, it took me most of 2 weekend days to set up an iPhone to join family photo sharing. The access to photos – that was one of the good parts. Otherwise, it was maddening and sent me out to forums again and again.  I learned about the also-constant bug-fix upgrades, email addresses masquerading as Apple IDs (don't get me started) and other apparently arbitrary design decisions whined about online. And then there was the stylistic non-charm of repositioning jiggling apps icons.  But yay, now I see shared photos and learned how to stop auto-play of videos in Safari. Read more.