You are here
Five Tech and Aging Blog Posts You May Have Missed - Aug 2017
Fri, 08/11/2017 - 09:14 -

Laurie Orlov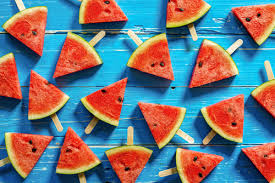 Summer lingers in that August lull before all are back-to-business.  Broadcasters are substitutes; columnists are away; the world is awash in out-of-office emails.  So it is seems to be the right time to recap the last month of blog posts before heading into the forward-look at conferences and events about businesses targeting the older adult market.  For example, you may be looking at attending, sponsoring, exhibiting or just learning about LeadingAge, Aging 2.0 Optimize, DigitalHealth Summit At CES or Aging in America.  While mulling those over, check out our new research, a July white paper on social isolation sponsored by GreatCall.  Now here are those five blog posts you may have missed. 
Startups and pitches – for funding and more.  July featured a a boomer-senior two week marathon – the 2017 Silicon Valley Boomer Venture Summit, Business Plan Competition and associated pre-conference Boot Camps – to be followed this week by TechDay at IAGG 2017.  Here are those that played a role at the Silicon Valley event in Berkeley, some just (barely, and not yet) starting, some related to the needs, including manufacturing, for startups. The material is extracted from the content of these companies.
Health tech future: do we really want to share our health data with Google? Apparently at the time no one really noticed the 2016 Rock Health report on 'willingness' to share health data.  But times have changed. So Mary Meeker's report, which everyone now quotes, cites that data as though it were important input for brands.  And now it is really and inaccurately famous. She opines, that of the 'brands well-positioned for digital health' – the leader is Google.  The oft-quoted answer (see Tech Crunch "Pretty neat" insight): "Meeker's report says a full 60 percent of us were willing to share our health data with Google in 2016."  That does sound pretty neat, huh? 
Technology and Aging – One Full Day Component from IAGG 2017.   The International Association of Gerontology and Geriatrics (IAGG) held its World Congress symposia (73 member organizations from 65 countries) last week in San Francisco, "key opinion leaders in health & social services, housing & income support, research & education, public policy, administration & other areas, disciplines, and professions that impact older people and affect their quality of life." As part of the symposia (billed "as the largest world conference on aging"), July 26 was 'Tech Day' and included a pitch event from the following companies.  The winner of the pitch event was Kinesis Health Technologies, and the 'people's choice' winner was Life Assist Technologies.  Descriptions are from the companies' websites.
A virtual assistant that can misunderstand you more effectively.  So perhaps you never liked asking Siri questions, partly because the answer was often a website you peer at on a phone.  How dumb is that?  Siri was created a long time ago, but it really got its name when it was introduced into the iPhone in 2011 and dubbed an 'Intelligent Personal Assistant'. Maybe there is a Siri improvement you wanted that will be available sometime in the fall in iOS 11.  Maybe you want Siri's English to be in Chinese, French, German, Italian, and Spanish.  Maybe you don't care because you are too embarrassed to speak to Siri in public settings, like meetings, and prefer the auto-correction of your mediocre typing.  Or maybe you are excited now, because Siri may, just possibly, soon work with other apps. Woohoo! 
The Wall Street Journal offers advice to well-to-do older adults.  This time the advice comes from Glenn Ruffenach, a frequent writer for the WSJ retirement section.  The query comes from a healthy couple in their early 70s who wonder if it is time to move into a CCRC (Continuing Care Retirement Community). They hesitate, observing that the residents seem decidedly older. A good observation – they are!  Glenn says to move now, rather than wait. Really? For people in their early 70s? The median age of move-in to CCRCs is climbing – noted as of 2016 to be age 81 – and the residents' average age is now 85.  The CCRC has been a buy-in offering combining independent living homes, assisted living and skilled nursing facility (SNFs). Many faith-based non-profits are structured that way. But the nation's largest for-profit firm, Brookdale, offers a 'rental' model -- Caring.com's 2017 description – why? People are deferring the move. In 2016, CCRC occupancy has reached 90% in only one quarter. 
NOTE: If you read via a feedburner email, also click on the blog source, Aging in Place Technology Watch.