You are here
Five years of AgeTech trend reports – worth a reminder
Wed, 04/19/2023 - 08:09 -

Laurie Orlov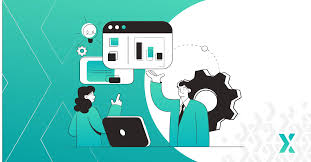 Monitoring the AgeTech market, one major trend at a time.  One of the key roles of an industry analyst is to detect and predict new trends that will make a difference in the lives of older adults. Consider the five year sequence of reports below, from oldest to most recent, from the introduction of voice tech to the Covid-driven rise of telehealth to smart homes to wearables to sensors to the current research underway (stay tuned!) about The Future of AI and Older Adults. The uptake of 'voice first' (versus 'screen and keyboard first') technologies in 2018 was a very big deal. It now seems obvious that people expect multiple modalities interaction with a technology. Now 100 million Americans own at least one smart speaker – now AI technology will enable the next generation of user interactions. Here are those reports:
The Future of Voice First and Older Adults (2018). A new trend has emerged, pushing leading edge software developers to shift from mobile first to "voice first." Voice First refers to applications and services that people control primarily by speaking, leveraging the latest developments in Natural Language Processing (NLP). In this report, we use the term Voice First to identify this emerging category of voice-controlled devices, applications or services. Older adults, caregivers, and service providers quickly recognized the power of Voice First and the advantages that voice-driven applications have over both desktop and mobile versions. While the category has obvious benefits for those with visual and motor difficulties, its power to improve the lives of all older adults is significant. This report discusses the opportunities, both in 2018 and moving forward. Read more.
The Future of Remote Care and Older Adults (2020). The pandemic catalyzed simultaneous innovation efforts on multiple fronts – many of the initiatives will become fixtures within the emerging remote care technology ecosystem. This report, with 30 senior executives across health, senior care, technology and policy, examines the negative impact of the pandemic on seniors and the technology market that is attempting to provide solutions. Blending years of analyst experience and more than a decade of in-depth research on the older adult technology market, this forward-looking study is illustrated with descriptive graphics, predictions, and quotations from interviewees. Read more.
The Future of Smart Homes and Older Adults (2021). Within five years, predictive, proactive and adaptive smart home solutions that support health and wellbeing, comfort and safety, and engagement and entertainment will emerge to meet the needs of older adults, including subscription-based services that are integrated with wearables. Remote configuration and updates will be standard, and health insurers will be interested in smart home technology as a deterrent to hospitalization. With the addition of predictive analytics and machine learning, the home can become a participating caregiver. Read more.
The Future of Wearables and Older Adults (2021). Wearables are new to most older adults in 2021. But that will change in the coming years as broad market acceptance drives interest among the 65+ population. Adoption will grow as the price points become more affordable; and most important, as the data from wearables becomes more actionable, informative, and predictive of future change. Within five years, doctors will see the benefit in guiding older adults to their usage. Chronic disease monitoring through wearables will see the most substantial growth. And stigma-free and lower cost hearables will provide customizable sound improvements to a far broader population than current hearing aids. Read more.
The Future of Sensors and Older Adults (2022). Over the next five years and beyond, the care industries will make more effective use of sensor technologies, which will benefit from device compliance with new standards and expansion of Wi-Fi access at home and in senior care. The introduction of 'Edge computing' in which device data is analyzed closer to the user. Older adults will benefit from the ubiquity of voice, AI and camera technology in their home/residence of choice. The cost of care will be rightsized – matching care capacity and improved wages for workers. And increasingly, insurers and care providers will include the role of sensors in the standard of care.  Read more.
The Market Overview Technology for Aging (2023).   This report was revised in January of 2023. It was updated to reflect current trends, demographic data about older adults, policy changes, new products and services as well as inclusion of available data about what tech they own and/or prefer. The final section with examples includes 30 offerings and services new for this report, indicated by **. This document, published annually, serves as a market overview with a single purpose: it is intended to describe the need for, and the current market of, offerings to help the growing population of older adults live full lives in their homes and senior living locations of choice. Read more.