You are here
The Future of Sensors and Older Adults -- and other October blogs
Tue, 11/01/2022 - 15:55 -

Laurie Orlov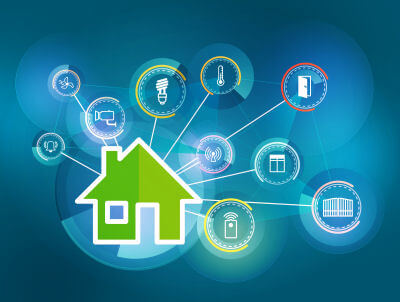 So many really want to help older adults – yet so often 'help' can be elusive.   Look at the ludicrous amount of time it took to officially enable buying hearing aids over the counter. Look at the ten years or more between the first wave of useful sensor tech for seniors (2005 with GrandCare Systems) until the newer collection of offerings. And not least, look at the shortage of workers in the care industries and the obvious but elusive pay raise that would match the market of possible workers. Given the persistent (if perhaps wrong-headed) belief that 'aging in place' at home is the goal and that AgeTech is the solution, this should be the year in which pay is revisited and tech is deployed.  Or make that next year, since this year is winding down. Here are the blog posts:
Was this a 'breakthrough' on hearing aid pricing? Mull over the phrase from the KFF announcement (italics are mine), "Prices and features will vary for the new OTC hearing aids — much as they do for prescription aids. A pair of prescription devices typically sells for $2,000 to $8,000. Some of the technology found in the pricier prescription aids will be available in the cheaper OTC aids." This was also true of the Personal Sound Amplification Product" (PSAP), described in 2017 as being helpful to people with mild to moderate hearing loss. What took the FDA 5 years to complete final review of essentially the same technology available in 2017, especially when they were ordered by Congress to do so? Note that 48 million Americans have some degree of hearing loss (more than 400 million worldwide) and most do not have any hearing assistance devices. Note that uncorrected hearing loss is correlated with dementia. Read more.
Sensor tech -- what changes in care technology will be different later in this decade? Consider the implications of adoption of sensors to deliver and improve the care of older adults -- then look forward five years. What will be different in this second technology wave, both from today and from the market a decade ago? Is this optimism justified? Does the shortage of labor to serve the aging population make sensor technology essential in delivering care? Many of the interviewees for this new report, published in November, 2022, think that innovation in offerings, caregiving labor shortages, and a swelling demographic aged 80+ all combine to boost both utility and adoption across all care sectors. What specifically might be different? Read more.
Five trends -- taking stock of AgeTech in 2022. We are approaching end of the year – it has been a good one for emerging technologies that can help older adults, today commonly known as AgeTech. The timing is right – as 56 million Americans are now aged 65+, looming older population growth has awakened the sleeping giant. The investor and technology market, historically known for tech ageism, is beginning to wake up to the AgeTech opportunity. Why? As an aging population grows, the supporting labor force for aging services, both in communities and for in-home care, simply isn't there, lured away by better pay across multiple sectors. What technologies can help mitigate this growing labor crisis in the senior care (home care, home health care, senior living, long-term-care) services market? Read more.
Now take a look at the new report The Future of Sensors and Older Adults. Feedback is welcome.