You are here
This week -- age-related topics and tech in Chicago
Thu, 03/23/2017 - 20:53 -

Laurie Orlov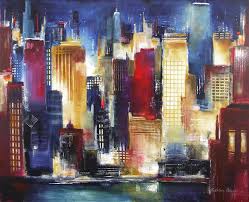 Aging in America – hosting innovators and technologists for helping older adults.  The conference seesaws between west coasts (San Francisco 2018) and the windy city of Chicago, where it was this year – offering up a full program of sessions across the week of March 20-24. Bookending this conference, which offers Continuing Education Units (CEUs) for social service professionals, was What's Next Boomer Summit and the Aging 2.0 Chicago Pitch Event.  The Pitch winner was i65, a tool to help professionals provide guidance on Medicare. That event also included TeleCalm – an intriguing telephone service to help block unwanted calls, including a tool for caregivers to create a trusted list of callers.
American Society on Aging 2017 – many same, with a few standouts.  Consider new offerings from Project Lifesaver PL-1000 for rescuing wanderers, announced in 2015 and displayed at Aging in America 2017.  Or the exhibit of Hasbro's Joy for All pets – cat and dog – now deployed in senior housing, health care and in-home. Or Panasonic's Link2cell telephone – which has a function that amplifies and slows down speech in real time.  Or Hamilton CapTel, a phone for captioning telephone conversations for individuals with hearing loss. Or CDW Healthcare, helping senior housing organizations deploy technology for residents and staff.  
What's Next?  A Periodic Table for technology-supported aging. Consider Mary Furlong's 14th What's Next Boomer Business Summit 2017 – quite a speaker lineup – with multiple standouts. Note IBM Watson's Lilian Myers discussed and has described in March, 2017 and plans to flesh out in more detail. This was far more refined in sub-categories  than Joe Coughlin's Maslow's Hierarchy or, for that matter, categories from the 2017 Market Overview for Technology. Her presentation was at an event that included key insights from David Weigelt, VP for Innovation at the leading US Home Care company, Home Instead – who offered a vision for far-more engaged and emotional connection between in-home care workers, families and care recipients. And note Charlotte Yeh, Chief Medical Officer for AARP Services, who has a broad-based, determined way to address and mitigate loneliness among older adults. 
Sponsors, speakers, and exhibitors are all advocates for seniors.  At each of these events, it's notable to see the level of commitment to innovations and go-to-market channels to reach older adults. Traditional home care firms like Comfort Keepers and Home Instead, or newer offerings like CareLinx, Care.com and home service startup Envoy, or tech-enabled SeniorLink, GreatCall's acquisition of predictive analytics provider Healthsense, or long-time tech stalwarts like iN2L and GrandCare. A long time in this tech industry is a mere decade, plus or minus a few years.  As the baby boomers cross their seventy-first year, with 20 years of newly quantified life expectancies and challenging home settings, technology firms will emerge that help families and service providers serve them well.