You are here
Whatever Happened to Tech-Enabled Home Care?
Wed, 02/20/2019 - 13:44 -

Laurie Orlov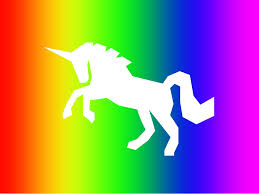 So much VC money, so little resulting change. Past venture capital investment in home care boggles the mind. It seems only yesterday that Tech-Enabled Home Care was published – with that wonderful Forbes graphic "Why VCs Care More About Home Care."  The Forbes article noted the $200 million invested just in 2016 -- with big money that year putting $60M into ClearCare, $46 million into Care.com and $42 million into Honor as next in line.  The VCs cared, all right – if that money was an indicator. But were they smart? Did they change the dynamics of the home care industry? With smaller investment that year, it's good to see that Envoy (concierge service for independent living), Kindly Care (home care agency), Caremerge (home care platform), and Seniorlink (care coordination) are in their same businesses from 2016 – and others from the period like Envoy and CareLinx received additional investment and moved forward. What happened to other Forbes rock stars? 
Some went down and others, like Care.com, gained more, perhaps dubious, investment. HomeHero ($23 million, direct-to-consumer) quickly shut down in 2017,  "more bluster than disrupter" – including a link to founder Kyle Hill's whiny story of disillusionment that made him 'hang up his cape.'  Perhaps he was wise, since his cohorts from that period swallowed up much more money. Consider Care.com – total funding through its 2016 IPO of $156 million (mostly direct-to-consumer) – with Alphabet/Google delivering the last round and becoming the largest shareholder of the company. Care.com is a home-related services marketplace (babysitters, pet sitters, elder care) – but was that enormous investment required?  And given recent noisy issues about its weak background checks, was it smart – and of what benefit will this firm be to Google?
Hometeam. Founded by Josh Bruno in 2014 so that 'all caregivers are visible, recognized, and empowered,' the company raised a total of $43.5 million over three rounds. This was a direct-to-consumer offering matching caregivers with those looking for them, primarily in the greater New York/New Jersey area. However, in April of 2018, top executives stepped down, including the new president who had only been on board 5 months. The firm pivoted to B2B services for a dual-eligible (Medicare, Medicaid) model in its same region. So was that last $27.5 million sensible for the series B group that spent the money in 2016, supposedly to enable "expansion into multiple new regions" or was it extraordinary -- as one writer politely noted at the time?
And at $115 million, consider Honor, the biggest investment puzzlement of all.  Honor (JoinHonor.com) was also the product of enthusiastic investment by a VC. The company was founded by Seth Sternberg, previously the seller of social media firm Meebo to Google for $100 million in 2012 (and killed a year later in favor of the now-dead Google+).  So what was the original plan for Honor?  The description cited better screening of caregivers in its online marketplace, hiring them, paying them as much as $17/hour, perhaps for brief stints of a few hours here or there. Then along came another $42 million to deliver the service to more people during that overheated funding year of 2016. Finally, in a no-surprise  'pivot' last year, it raised another $50 million to become a technology partner for home care agencies, a tech company after all. Was all that money from VCs well-spent or was that $115 million also 'extraordinary'?
Meanwhile, back over at the traditional and booming home care franchise market.  During the height of the 2016 bubble, traditional home care companies were surprisingly unfazed by the swirl of money surrounding these unicorns. Several privately predicted that it was a lot of sound and fury, signifying not much. They went about growing their franchise businesses to the levels that they are today, led by Home Instead ($1.58 billion globally in 1300 locations), Interim Health Care (home care and hospice), and Visiting Angels, but including a long list of home care agencies that were in business years before 2016. The biggest risk to this industry will be labor shortages – and the pressure to raise wages to compete for workers with firms like Amazon and Walmart – where the jobs are less demanding. But as for the $200 million of VC investment in home care startups, they were right to look the other way.