You are here
Voice First Technology and Older Adults – Three Years Later
Tue, 03/09/2021 - 14:50 -

Laurie Orlov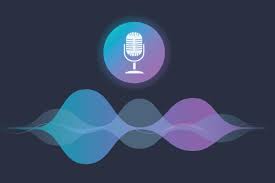 The trumpets sounded loudly at the arrival of Voice First.  The Future of Voice First and Older Adults was published in February of 2018. A re-read shows how excited the 31 interviewees and participants were, offering their vision of the future of this technology and its potential use by older adults. Has the future arrived in the world of seniors, senior housing, home care? Has the future arrived for the technologists who invented Voice First and the broad market of consumers who bought and benefited, from the early days?  Is voice first indistinguishable from magic?  That's the way it seemed in 2014 to those comments from Witlingo founder, Ahmed Bouzid, interviewing for a job at Amazon – after interacting with the newly invented Echo, he wanted to stand up and start applauding.
Or is Voice First today, per the Gartner hype cycle, just another interface? Is this 'magical' technology (and its plethora of virtual assistants) in the peak of inflated expectation or has it just come off the peak headed for the trough of disillusionment, just another tech with plenty of current deficiencies and still-unfulfilled promise? The first and most remarkable for older adults has been realized -- improvement in natural language and the associated AI can occur without user upgrades. As for ease of use? Talking to technology is just something we do now, phrasing a question differently but expecting and hopefully getting the same answer, experiencing new features that just show up. Seniors at any tech proficiency level can hear a demonstration of this – and be startled at what can be done without rising from a chair, fiddling with a mouse, or swiping a screen. "Turn on the lights? Really?"
What was predicted -- what happened? Some of the report's predictions were realized. Voice devices and even Virtual Concierges in senior living would become commonplace. "Please add me to today's trip" or "Could someone fix a light for me?"  Now that's possible, but no longer remarkable once a smart speaker is in the person's unit and the community has decided to voice-enable its environment. During the 2020 pandemic peak of social isolation, the absence of voice tech in senior living became nearly intolerable – and companies like K4Connect and stepped up.  Examples of voice-enabled tech proliferated during the pandemic and created new business opportunities for companies like Amazon.  Furthermore, senior living communities also quickly adopted Zoom and VR during the pandemic to provide engagement beyond speech.  That further solidifies the conclusion of Ahmed Bouzid, the Witlingo founder, that today voice is just another interface, still impressive, but not sufficient.
What didn't happen? Voice First implementations did not follow you outside your home unless it was through the smart phone app you carried into the car. In-car voice commands work well because car makers insisted, like Android Auto and Apple Car Play.  Integrated systems that span multiple user experience? Not exactly or not that we can tell.  Our voice-enabled personal health coaches – not so much.  The doctor also still types – or has a scribe standing by.  The context retained for conversations – sequences of voice-enabled statements that retain the subject of the conversation – that is new and will likely improve. As for privacy and security concerns? They may have initially hampered adoption – but more likely have caught vendor attention. Perhaps the biggest problem with always-listening devices may be irritation -- and the microphone we are compelled to turn off.