You are here
Today's staffing shortages make tech a must for the care of seniors
Wed, 04/13/2022 - 10:55 -

Laurie Orlov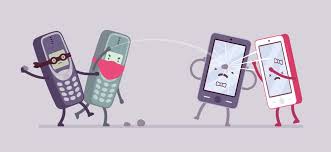 Staffing issues continue to plague senior care organizations. The news articles pile up – assisted living and nursing home staffing shortages; stranding older adults without home health care; keeping patients in hospitals longer because of lack of care; nursing home staffing crisis; Medicaid paying family members to provide care, low wages and low unemployment worsen care situation, and on and on. And the shortage of care workers is mirrored in other industries – signs are posted everywhere seeking workers in the midst of the 'great resignation.'
Fewer workers available invites technology augmentation. In other industries when there are severe labor shortages, companies seek and deploy technology that saves labor cost and/or mitigates the effect of shortages  in stores, restaurants, and hotels, for example. These industries configure their technology to know when an interaction turns problematic, and a person needs to be involved.
How about the care-related industries? Where labor is key to the service, technology can and should be deployed to make staff more efficient and resident care more effective. Experts agree that telemedicine has made a difference in effectiveness and availability of care delivery. But other technologies need greater adoption – fit into the workflow of staff, applied in ways that reduce walks down long halls, make residents safer, enable home care recipients to be engaged when the worker is not in the home. And machine learning and AI are increasingly part of new offerings. Here are three categories that can help optimize staff and improve care:
Voice-enabled services. Smart speakers placed in resident rooms can enable a two-way conversation with the front desk or care manager without unnecessary walks down long hallways , enabling "Are you okay, did you fall, are you joining today's trip?"  In home care, an automated voice interaction -- like a telephone check-in or message or an initial response to an inquiry for services – can switch over to a person if needed. Examples: HandsFree Health or K4Connect.
Motion sensors. Wall-mounted (radar-based) motion sensors, video cameras, are finally making their way into the homes of older adults to detect falls or other risks inside the living space of an at-risk older adult.  Predominantly used in senior living settings, these are especially viable for reducing check-in trips down long hallways, examples include: Vayyar, Safely You, and Origin Wireless.
Wearables. Wrist-worn and patch-based wearables have revolutionized care of individuals with conditions like dementia (tracking) or diabetes (monitoring). The opportunities for wearables are growing and will, within the next few years, enable better tracking of patient conditions and health status, particularly for care in the home. Examples: Current Health (now part of Best Buy), and Samsung.