You are here
The most-read tech and aging blog posts from 2019
Tue, 12/31/2019 - 11:16 -

Laurie Orlov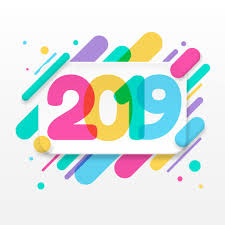 Voice First -- The year began and ended with speaking.  And shouting. Strolling is not the right word, but as we approached the Las Vegas Convention Center last January, Google Assistant was on giant billboards all around – with competing and nearby giant Amazon Alexa signs.  We are attending again this year – and I cannot imagine what is left to say, so to speak. But I am sure the blaring will begin at the door. Here are the most read blog posts from 2019.  Happy New Year – and onward to 2020, the publication of the now-completed Voice, Health and Wellbeing 2020 on Friday, January 3, and so many more (and counted) CES steps -- more wearables, virtual experiences, smart and not-so-smart speakers. See you there!
Ten Technology Offerings from CES 2019 – Beyond Gadgets. Bright Lights, thick smoke, constant walking and avoidance maneuvers.  After taking a year or two off, returning to CES is a chore and a revelation – it clearly is the major event for new technology announcements. Gadgets, yes, too many smart wearables, including underwear, too many near misses of being run over by gangs of oblivious young guys staring at their phones. If there was a key trend in all of this racket, Sleep has become a tech obsession, the uptake of Digital Health is almost here, new variants of companions and assistants were pervasive, including Google Assistant inside everything ad Amazon voice devices everywhere.  Read more.
Real seniors lack essential technology. When Pew stops tracking senior adoption, does that imply a market saturated?  Note this Fact Tank aggregation of technology adoption statistics (tech overall among seniors, last reported in 2016) – and the most recent data cited on Internet use, seniors were quoted in a 2016 survey, 44% of responders did not use the internet. Of those that do, older adults aged 65+ said they had little to no confidence in their ability to use electronic devices to perform online tasks.  Let's think about their non-confidence (not broken down into the 65-74) and the 75+ who are the Real Seniors.  Read more.
The Apple Watch and fall detection -- what about it? When Apple speaks, a puzzled market listens. When Apple announces, industries crane their necks to hear. Last week they announced two features of a new watch, ECG monitoring and fall detection. In July, Tim Cook apparently did not want to get into the world of FDA regulation. Well, that was then – or he just wasn't saying. In this new watch, both the ECG feature and fall detection have received FDA clearance within 30 days of applying, startling some observers who noted that closer to 150 days was more typical for a medical device.  Healthcare observers are concerned that false positives from ECG readings could propel people unnecessarily to already-overloaded Emergency Rooms. To date, the Apple Watch may have been of greatest interest to 40 year old males. Interestingly, 70% of cases of atrial fibrillation are among the 65+ population.  Does Apple really want the 65+ population to buy an Apple watch? Read more.
Whatever happened to Tech-Enabled homecare?  Past venture capital investment in home care boggles the mind. It seems only yesterday that Tech-Enabled Home Care was published – with that wonderful Forbes graphic "Why VCs Care More About Home Care."  The Forbes article noted the $200 million invested just in 2016 -- with big money that year putting $60M into ClearCare, $46 million into Care.com and $42 million into Honor as next in line.  The VCs cared, all right – if that money was an indicator. But were they smart? Did they change the dynamics of the home care industry? With smaller investment that year, it's good to see that Envoy (concierge service for independent living), Kindly Care (home care agency), Caremerge (home care platform), and Seniorlink (care coordination) are in their same businesses from 2016 – and others from the period like Envoy and CareLinx received additional investment and moved forward. What happened to other Forbes rock stars? Read more.
Fall Detection -- the more things change…Who would have thought that fall detection would be added to a hearing aid?  Or that Apple would produce a watch with built-in fall detection, automatically activated for the 65+? A decade ago, before our very first Market Overview, Halo Monitoring launched a wearable fall detection chest strap, realizing the press-the-button PERS devices might not be enough to keep older adults safe – what if they weren't wearing it?  That dilemma, of course, has helped drive some innovation in the medical alert industry, estimated at $3 billion annual revenue. In fact, MobileHelp, one of the first mobile PERS devices, acquired Halo Monitoring in 2012 – a good move for both, especially since by 2012, it was clear that fall detection by itself was not yet a market category hit. Read more.
Five Fintech Offerings for Older Adults. FinTech – are these tools for seniors?  Some trendy terminology transformations in recent years, for example Voice First and IoT, refer to tech that is relatively new or recently revived.  FinTech, a concatenation of Financial Technology, may be similar.  The category has been generally described as software "designed to be a threat to, challenge, and eventually usurp entrenched traditional financial services providers with the purpose of being more nimble and serving an underserved segment, or providing faster, better service." The next quote sounds a bit ageist, if likely true: "As for consumers, as with most technology, the younger you are the more likely it will be that you are aware of and can accurately describe what FinTech is." Looking at a list of top FinTech companies, one might laugh at a company called Robinhood. Don't laugh, though. Charmingly named, Robinhood, which offers free stock trades, is worth $5.6 billion and has more accounts today than eTrade.  Read more.