You are here
Eight Top Aging and Technology Posts from 2017
Wed, 12/27/2017 - 16:56 -

Laurie Orlov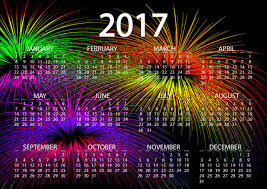 It was one of the worst and the best of times for innovation and older adults.  It was a year, early on, in which tech-enabled home care appeared to resonate with investors. But traditional home care companies stuck to their knitting, watching the Home Hero shutdown in the midst of an ever-more-startling shortage of prospective workers.  It was the oddest of times, with the $80 billion hype of self-driving cars partly focused on the transit needs of older adults. And it was the best of times – as 2017 was the year of Voice First technology lift-off – as Amazon's Echo forced the hand of Google's Home. Ultimately seniors will benefit from technology that fits both their interest and needs -- see the Market Overview update from early in the year. Here are the top blog posts from 2017:
Considering the future of Voice First and Older Adults. The rapid growth of the market for voice-enabled technologies, sparked by the popularity of the Amazon Echo, has the potential to be as disruptive a technology change as any that preceded it. Some are describing this new trend for devices and software is known as Voice-First, that is, the primary interface to the technology is spoken. These offerings are found within hardware, some of which is designed to include Smart Home features. Examples include the 'smart speaker' Amazon Echo product line, Google Home, and in 2018, Apple HomePod. And Voice-First is built into software such as new smart, personal, digital, and virtual assistants.
As August winds down, Aging 2.0 startups wind up.  For some, maybe they still think that summer is winding down and all is quiet in business and beyond. But no -- back to school, back to work, and back to starting companies.  Aging 2.0 finalists have been announced, conference media organizations are ramping up, and a few leaves begin to turn – fall is in clearly the air and around the corner.  Before August disappears altogether and the media engines shift into gear, here are five announcements of new technologies designed to help older adults and/or their caregivers. 
Beyond PERS – wearable tech and older adults.  PERS is the most recognized wearable for older adults -- but what's next?  Personal Emergency Response Systems (PERS) -- a long-standing $3+ billion market (30+ years!) that has evolved only slightly from its fear-inspiring origins. The 'I've Fallen' message is still 'inspiring' families and seniors to acquire one.  But 30% of the market's sales are for mobile devices. This makes sense in this time of substantial life expectancy at age 65, that 46% of women aged 75+ live alone; and now we can add older adults' newly-discovered extended middle age.  Mobility demands mobile devices which in turn boost confidence to be out-and-about. Consider walking the dog -- since one third of the 65+ population has one. 
The Boomer Venture Summit – What was new for boomers and beyond.  Last week was the start of a boomer-senior two week marathon – the 2017 Silicon Valley Boomer Venture Summit, Business Plan Competition and associated pre-conference Boot Camps – to be followed this week by TechDay at IAGG 2017.  Here are seven that played a role at the Silicon Valley event in Berkeley, some just (barely, and not yet) starting, some related to the needs, including manufacturing, for startups.
Imagine all the non-digital photos and memorabilia. Forget Airbnb and driving for Uber. Boomers with creativity, organizational skill and some technology can follow multiple small business paths that have large emotional implications for the customer. Consider the large and small albums of photos, cassette tapes, home movies – not just from the boomers aged 51-71, but from their parents, and even some from their parents' parents. Will anyone want it? Cynics contend that not only will the old content be lost due to disinterest, but that current content (selfies, group photos, Facebook and Instagram shots of that great dinner) will also be lost, some say, to collective disinterest – the photo only mattering in the moment.
The evolution of telehealth at ATA. In 2017, has telehealth and remotely-delivered care evolved? Compared to our published research dated 2011, times may have changed. As surveys have indicated, the healthcare industry is interested and more committed to mainstream use of telehealth technologies.  And telehealth vendors want to help doctors and patients gain mutual benefit of care provided at home versus hospital, especially to lower care delivery costs; augment care for patients in locations far from a specialist or during off-hours; and continue growing the ability of patients and families to self-monitor chronic disease industry commitment.  
AARP's Live Pitch for the 50+.  This marathon tried to put 20 pounds of entrants (culled from many more) into the 10-pound bag of a two-day pitch event across two broad categories. So following this trend towards compression, we will leave FinTech to others and just focus on the Caregiving Health Technology firms. While the pitch may be new, some, as noted, may not be new. Placed in context by taking note of what's in (or was in) market and similar to these finalists.
Smartphones and older adults – good news?  On the positive side, smartphone ownership for older adults is up. You have seen older people with their smartphones – they're in concert halls and restaurants staring at their screens, fascinated -- scrolling through emails, studying photos, watching videos, seated next to other 80-somethings, who might be envious, texting on their very, uh, compact feature phones. Says Pew Research of their 2016 survey data: 42% of the 65+ population have smartphones.  Not surprisingly, only 7% of that population fit the Pew definition of smartphone dependent -- that is 'reliant on their smartphone for Internet access.'