You are here
Technology and Aging Developments - March 2017 Newsletter
Wed, 03/29/2017 - 12:12 -

Laurie Orlov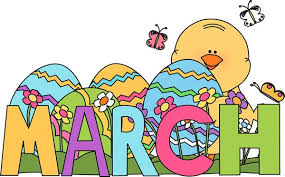 March madness – a plethora of posts – a newsletter recapping them. So many topics mandated a discussion, some analysis or insight.  So the unusually long month of March meant an unusually long list of seven blog posts, including several involving examinations of data and new terminology (the paid Caregiver Support Ratio (pCSR), for example)  that invite scrutiny and can be very useful for companies in the age-related market segments.  As March winds to a close, here are the month's posts, of particular use to those who didn't see them at the time of posting – each of these is summarized with the full link in the heading.
Introducing the paid Caregiver Support Ratio (pCSR) – quantified by region.  As AARP predicted in 2013, by the time the boomers arrive in their 80's, just nine years from now, there would be a population deficit of prospective care providers aged 46-64 – the caregiver support ratio (CSR). But perhaps the more intriguing question – where are the workers who could, should, or would provide care? In a study released in December 2015, the U.S. Bureau of Labor Statistics (BLS) stated that the compound annual growth rate for home care services, particularly personal care aides, between 2014 and 2024 would be nearly five percent, the highest among all industries. Compare the number of workers that provide direct care ( for example, personal care aides) to retail – these jobs are low-paying at approximately $11/hour and most would say the work is physically more difficult than other low-paying categories.  And tech-enabling the care, while streamlining sourcing and tracking, does not close the available labor gap.
Baby Boomers, Wearable and Mobile Health Tech – A status report. During 2015, the California Health Care Foundation (CHCF) sponsored a research project to evaluate the future likelihood of wearable and mobile health tech. This Boomers and Wearable Health Tech 2015 report considered wearables and health apps -- and the likelihood of these technologies helping baby boomers (the oldest is now 71 and 6 years along with Medicare) manage their own care and avoid unnecessary services and costs.  After all, the mobile health app market alone was predicted in 2013 to reach $26 billion by 2017.  Consider the status of each of these predictions – which were based on 21 expert interviews held during 2015. Were the experts correct or overly optimistic?  Both. 
The Market Overview of Technology – the 2017 trend summary. The marketplace of products and services today is still fragmented, with ever-shifting cottage industries comprised largely of startups, challenged by channel complexity and end user resistance. But with fragments assembled into an overall puzzle, this business for boomers and beyond has been estimated by some to grow to $20 billion by 2020 or even $30 billion by 2017. The larger market will be based on growing boomer awareness and aging. It will be strikingly different from today – fueled the growing availability of in-car technology, mobile PERS health integration, wearable fitness and health devices, in-home 'Voice First' IoT hubs and smart phone apps.
Six new technology offerings – March, 2017. How tough is it to highlight tech innovation that could help older adults?  Pretty tough, judging by the accelerator pitch event winners at the South by Southwest (SXSW) conference (etcetera) held this week in Austin. Even the hearing-loss tech winner, Sound Scouts, was pitched as  a screening tool for children. And no joke, one of the winners, Laugh.ly, was a streaming app for stand-up comedy. Yay! So here are new tech offerings drawn from those listed in the 2017 Technology Market Overview. Content is from their company websites.  
Consider the Gallup-Healthways survey about community well-being.  Naples, Florida, is at the top. Really? Perhaps this caught your eye last week when you saw the Gallup survey about well-being.  For those who missed it, the survey ranked well-being of adults 18 and older in a community (town) by specific factors -- Purpose, Social, Financial, Community, and Physical.  At the highest level, Naples was followed by the town of Barnstable on Cape Cod. Consider that the attribute 'Physical,' for example, meant "Having good health and enough energy to get things done daily." So look past the survey. These towns are comparatively wealthy by national measures -- the median income for a household in Naples is $66K and for those over age 75, it is $71K.  For Barnstable, median income is $62.1K – and note that 20% of the Barnstable population is 65+, higher than the 135 national percentage. In Naples, the median age is 60 and an eye-popping 42% of the population is aged 65+.
Smartphone usage – not just Pew – introducing actual US Census numbers.  You have seen older people with their smartphones – they're in concert halls and restaurants staring at their screens, fascinated -- scrolling through emails, studying photos, watching videos, seated next to other 80-somethings, who might be envious, texting on their very, uh, compact feature phones. Says Pew Research of their 2016 survey data: 42% of the 65+ population have smartphones.  Not surprisingly, only 7% of that population fit the Pew definition of smartphone dependent -- that is 'reliant on their smartphone for Internet access.'  Juxtaposed with Pew's tracked history of Internet access over 15 years, for the 65+ population, as of 2016, 64% of these smartphone owners are users of the Internet.
Aging in America – a trio of events.  Aging in America annually hosts innovators and technologists for helping older adults.  The conference seesaws between west coasts (San Francisco 2018) and the windy city of Chicago, where it was this year – offering up a full program of sessions across the week of March 20-24. Bookending this conference, which offers Continuing Education Units (CEUs) for social service professionals, was What's Next Boomer Summit and the Aging 2.0 Chicago Pitch Event.  The Pitch winner was i65, a tool to help professionals provide guidance on Medicare. That event also included TeleCalm – an intriguing telephone service to help block unwanted calls, including a tool for caregivers to create a trusted list of callers.