You are here
2018: What technology matters for older adults?
Tue, 02/20/2018 - 11:25 -

Laurie Orlov
Techno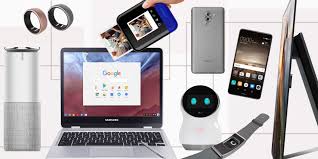 logy utilization among older adults grew.  According to Pew Research, smartphone adoption in particular grew among older adults.  Interestingly in a later survey, those with Amazon Echo or Google Home devices and apps used their smartphones less.  Self-driving technology was a big topic in 2017, much of the hype including mention of benefits for older adults.  Still not clear why an Uber driving itself is better than a Lyft or Uber with a driver – unless it is the well-publicized incidents about Uber drivers.
New product introductions stacked up. New product introductions were presented at multiple events, including the following event summaries, most recent first:  CES 2018 (1 of 2) and CES 2018 (2 of 2), Aging 2.0 and GuideWell Innovation, Connected Health in Boston, the arrival of and potential benefit from Virtual Reality, technologies for vision-impaired, Aging 2.0 competition finalists, finalists from IAGG, the What's Next Boomer Venture Summit, the American Telemedicine Association, and AARP Live Pitch. 
The emergence of Voice First technology – speech-enabled interactions with technology – marked a new level of disruption, with the resulting report linked here called The Future of Voice First Technology and Older Adults 2018.  This category promises to deliver more innovative services and offerings for older adults during 2018 and beyond. Voice assistant utilization was surveyed by Pew in December. And a war between the assistants broke out at CES in January, following announcements of how Google Home gaining ground during Christmas.
A year later – time for revision to the Market Overview of Technology for Aging in Place. This annually-updated report will be reviewed during the next few weeks for what has changed; what no longer matters; and what firms, including startups, may matter over the next year to the older adult market segments.  If you have thoughts – please bring them forward about any new offerings in the categories of communication and engagement, home safety and security, health and wellness, learning and contribution, dementia care, home care, and caregiving apps. And if you think categories are missing or no longer matter, please speak up!